Palmerbet will be a surprise to most punters as they offer most of what the other corporate bookmakers do. Customers get a first deposit bonus after signing up which can be split up to accommodate many punters whether big or small. You can find lots to bet on across racing and sport while their money back specials (as bonus bets) aren't lacking either with plenty to offer each and every week.
What we Love about Palmerbet
- Wide range of racing and sport markets
- Can be competitive on some markets
- iPhone/Android apps and desktop
- Deposit offers (not available across all states of Australia)
- Best price availability through their range of products (Best Tote, Top fluc etc)
- Money Back specials and promotions
- Speed predictor maps
- Quick payouts after an event has finished
- Ease of functionality
- Multiple deposit options
What you want to know about Palmerbet
- Don't have the features that other bookies do (live streaming, cash card etc)
- Higher turnover requirements on bonus bets than other bookies
- Pricing can be a little uncompetitive on some markets
- Can take up to 5 days to receive winnings after withdrawing
About Palmerbet
Palmerbet are a boutique bookmaker which certainly warrant opening an account with. They offer first deposit bonuses, have plenty of money back specials (as bonus bets) and offer a stack of markets across racing and sport. One of the great things about their bonus bets is that you can split them up rather than being forced to have it all in the one bet. Like many of their competitors, opening an account with them is seamless. iPhone or Android users can access Palmerbet through their smartphones and their app / mobile / desktop offering certainly doesn't disappoint.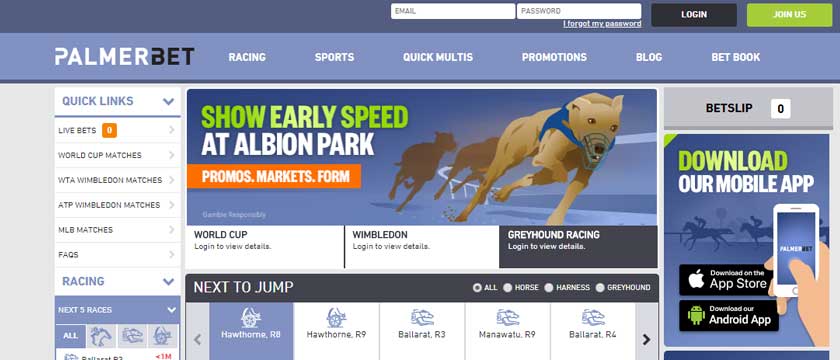 Palmerbet Background
Palmerbet is owned by the Palmer family which is a name that has been synonymous with the Sydney betting ring for over 30 years. Grant and Andrew Palmer are the directors of the company and have followed in the footsteps of their grandfather Ted, operating on the local rails and interstate betting rings. Their vision for Palmerbet is to give punters a youthful, interactive and fairer betting experience. Palmerbet has offices based at Canterbury Racecourse.
Palmerbet Product List
- BEST TOTE + SP. Guarantees the best price of all three Australian totes including the starting price as declared by the relevant jurisdiction
- BEST OF THE BEST. Guarantees the highest dividend of the top fluc and best tote dividend
- BEST OF TWO. Guarantees a win dividend equal to the highest win dividend of all 3 Australian totes
- TOP FLUC. Pays the best price fluctuation determined by the jurisdictions official price
- TOTE + 10%. Will be paid as the dividend from Supertab tote plus the nominated percentage bonus based on the winning portion of the bet
- PREDICTOR. Assists punters in predicting which horse will win an event (selected races)
- SPEEDMAPS. Find out where your horse will be in the run with the use of this great tool
- JUICY ODDS. Get seriously juicy odds on selected runners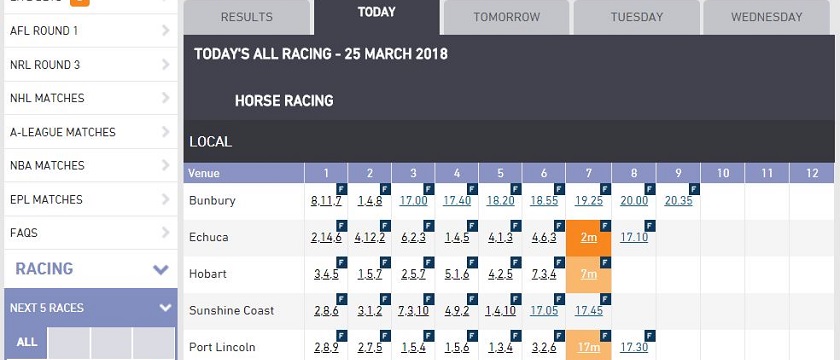 Summary
Palmerbet are one bookie that certainly punches above their weight. Not blessed with the turnover and marketing spend of their competitors, Grant and Andrew Palmer have built a nice little offering here which certainly makes it worthwhile to open an account with them. They have many of the bells and whistles you will find with other corporates, such as first deposit bonuses and money back specials, however, they don't have it all such as live streaming and a cash card among other things. If that doesn't bother you then betting with Palmerbet shouldn't be an issue. Their pricing is competitive on a number of markets too which is yet another tick for Palmerbet.
Overall rating: 4 out of 5.