This weekend we'll see Randwick playing host to the Winx Stakes and, of course, Winx herself. In case you haven't heard enough about it already, the mighty mare is aiming for her 26th straight win. In honour of this milestone, we thought we'd share 26 Fun Facts with you.
1 - Winx was born September 14, 2011, out of New Zealand mare Vegas Showgirl, at Coolmore Stud in the Hunter Valley. Meaning we can claim her as our own and it's true… unlike Russell Crowe.
2 - She was Lot 329 at the 2013 Gold Coast Magic Millions Yearling Sales. The Street Cry filly, bred by John Camilleri, went for $230,000 – a bargain in retrospect!
3 - The offspring of Vegas Showgirl, Winx's name is inspired by the 1970s and 80s Vegas burlesque shows when the men in the front row would wink at the exotic dancers.
4 - Her first race was a Wednesday maiden at Warwick Farm over 1100M on the 4th of June, 2014. Jason Collett, apprentice to Chris Waller at the time, rode her to a 0.8L victory. First prize was a tidy $23,025. Punters fortunate enough to back her way back then got a good return with a starting price of $5.
5 - Hard to believe you could get those odds given she has started favourite 33 of her 35 starts. These days if anyone told you that Winx was starting at $5 you'd tell 'em they're dreamin'!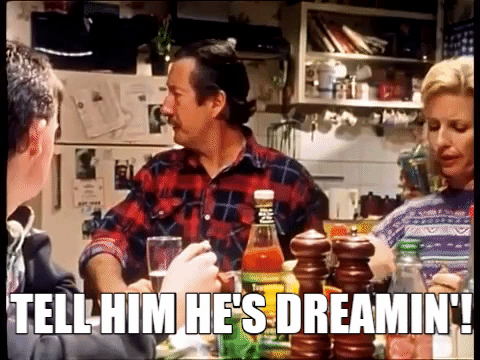 Of course, it's an absurd price for her now but that's not the longest odds bookies have had for Winx. The longest odds were $9 when, unfortunately, she didn't win. The longest winning odds were $6.50. [Shortest odds $1.08]
6 - Though the mighty mare is currently on quite the hot-streak, she has been beaten six times in her 35 career starts; all of which occurred in her first 10 starts. That's a strike rate of 83%.
7 - Winx's first loss came at her fourth start. A Group 2 race over 1400M at Randwick on the 20th of September, 2014. She was beaten by $19 hope First Seal by 0.8L. That wouldn't be Winx's only loss to First Seal.
8 - So which races did she lose and just who are these horses who have beaten the champion Winx? Adrift, Fenway, Gust of Wind & First Seal (an impressive three times).






9 - The seven jockeys lucky enough to have had a spin on Winx under race conditions: Jason Collett, Hugh Bowman, Tommy Berry, Larry Cassidy, João Moreira, James McDonald.
10 - Jockeys to have lost on Winx. Jason Collett (3), Hugh Bowman (1), Tommy Berry (1), João Moreira (1).
11 - João Moreira, is the only one of the above jockeys who hasn't tasted victory.
The 'Magic Man' piloted the mare in the Australian Oaks. They took out second place which has prize money of $200,000. Still not a bad day at the office.
12 - Speaking of prize money, she's claimed $18,853,900 to date. Yep! …I earned about that much in the first 5 years of my career too.
13 - If you have been savvy enough to back Winx in all of the 35 starts, despite her few losses, you would still have made a 64% on your investments
14 - Some of those wins were nail-biters with her narrowest winning margin being 0.2L
15 - Most of the time, punters can be pretty confident with her average winning margin being 2.6L
16 - The largest winning margin (8L) came when she stormed home to win her second Cox Plate. Her third Cox Plate victory was a much narrower margin but it was enough to equal Kingston Town's record— Kingston Town being the only other horse to have won three Cox Plates in a row.
17 - It was this race that she set a new course record with a time of 2:02.94 over the 2000M. With all this record-equalling form it may surprise some to know that this is the only course record she's set... albeit twice.
18 - But who cares about setting a course record when you boast an 86% Group 1 strike rate with an impressive total of 18 Group 1 wins?!
19 - Not her trainer Chris Waller! He's no stranger to Group 1 success but Winx has accounted for just over 20% of this success.
20 - While we're on the subject, it should be pointed out that her overall strike rate is 83%.
21 - She's undefeated in Queensland and Victoria; all her losses have come on Sydney Metro tracks – even though most of her wins have been in Sydney.
22 - Like that one kid at school, Winx has her favourites but she's a bit of an all-rounder, racking up wins over a range of distances (1100M – 2200M) and in virtually all conditions; ranging from a Good 3 to a Heavy 9.
23 - The Winx look – Dark blue silks emblazoned with a white 'M' and white epaulettes are almost synonymous with Winx leaving many wondering why 'M' and not 'W'. This is because they are the colours belonging to part-owner Peter Tighe and the 'M' stands for his Magic Bloodstock Racing ownership name.
24 -
Speaking of signature looks, part-owner Debbie Kepitis has worn the same outfit almost every time Winx has won and it doesn't look like she'll be changing it up any time soon. She doesn't even take it to the drycleaners, opting to air it after racedays, in case they lose it.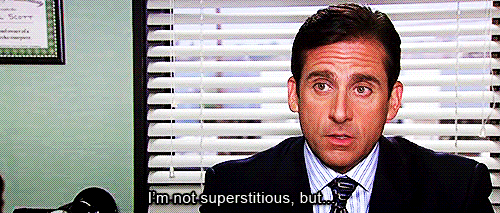 25 - She's equalled the great mare Black Caviar's record of 25 straight wins.
26 - It's probably part of the reason she's the best in the world. Officially. It's no longer an argument between mates at the pub after she was crowned No.1 worldwide in the Longines World's Best Racehorse Ranking.