Top 5 Most Unlikely Heroes of the Melbourne Cup
Our greatest race is well-known for its rags-to-riches stories. We look back through history at the biggest upsets in the Melbourne Cup.
Laura Slobodniuk
 | 
Thu, 1 Nov, 12:00 AM
Despite the recent success of the Team Williams juggernaut, the Melbourne Cup has been a fairy tale story for many under dogs over the years.
We look back through the record books and give our top 5 most unlikely winners of the great race.
5. Toryboy (1865)
Record: Unknown
Race Prize Money: $1,034 (Australian Pounds)
He didn't have the price of many other unlikely cup heroes, however in only the 5th running of the Melbourne Cup Toryboy would certainly cause a stir. With mounting yard analysis becoming more paramount these days Toryboy would undoubtedly have a far longer SP, being described by many as a "little old grey pony" possessing the physique of a miniature horse at the ripe old age of 8 (making him the equal oldest horse to ever win the cup). However, his heart was much bigger as he bested top-weight Panic in a battle down the straight to prevail by 2L and survived post-race a protest.
4. The Pearl (1871)
Record: Unknown
Race Prize Money: $1,110 (Australian Pounds)
In only the 11th running of the race, supreme underdog, The Pearl won at $101. This not only came as a surprise to punters but trainer John Tait as well. Tait had two runners in the race, the well-fancied Pyrrhus and The Pearl. It was reported that Tait himself had placed a sizable wager on Pyrrhus prior to the jump. Unfortunately, there was a terrible fall mid-race, but The Pearl managed to avoid the incident allowing him to move around at take the lead, pulling away rather easily to win by 2L in the end.
3. Wotan (1936)
Record: Unknown
Race Prize Money: $10,200 (Australian Pounds)
The day before the race, the average bookies price for this horse was reportedly $126, with one ambitious book maker taking his final bet at $1000 to $5 ($200 odds). An out-and-out Kiwi stayer Wotan relished the quick tempo set by Young Crusader, who at one stage was 20 lengths ahead with only 1000m to go, to get up in the final strides in a race record time.
2. Old Rowley (1940)
Record: Unknown
Race Prize Money: $7,700 (Australian Pounds)
Old Rowley was given to owner-trainer Jack Scully as a gift from fellow Randwick trainer Bayley Payten after the horse had been used as a hack most of his life. In a tough front-running display Old Rowley would keep his opponents at bay under hands and heels riding to become the third winner of the Cup at triple figure odds and the second in 4 years. There is a story of a returned soldier, who travelled from Western Victoria to Flemington to have every penny he had (2000 pounds) on Old Rowley in an attempt to pay off his mortgage, the rest is history.
1. Prince of Penzance (2015)
Record: 29:7-7-2
Prize Money: $4,459,190 (AUD)
A fairy tale win in more ways than one. Coming off a low-rating second in the Moonee Valley Cup and being un-tried over more ground than 2600m, the $101 SP seemed reasonable. However, thanks to a Flemington track that was heavily favouring those closer to the rail Prince of Penzance managed to hold off Max Dynamite in the dying stages to win by 0.5L. This would give Michelle Payne the title of the first and only female jockey to win the Cup for which a movie is currently in production. Also instrumental in the gelding's victory was star strapper and inadvertent trailblazer Stevie Payne (younger brother of Michelle and arguably a celebrity in his own right) drawing perfect barrier 4. Stevie, who has Down syndrome, helped to lift the profile of what can be achieved by people who have the genetic condition.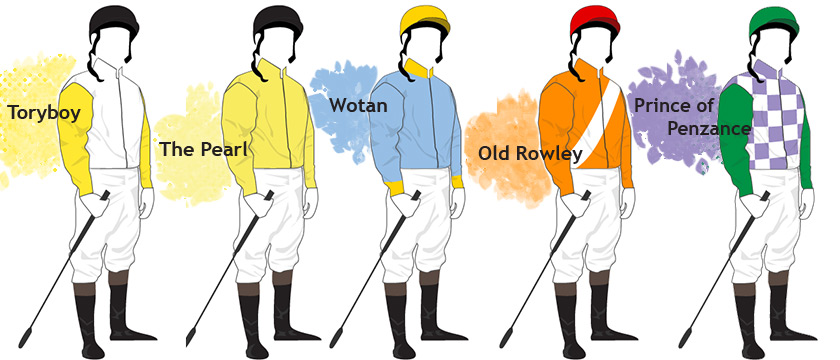 See more racing articles:
Flemington Racing Tips

Randwick Racing Tips

More Tuesday Racing Tips

Melbourne Cup runner-by-runner guide

Melbourne Cup Betting Preview

Melbourne Cup Barrier Draw

Top 6 Closest Finishes in Melbourne Cup History

Top 7 Heroes of the Melbourne Cup