Matt Tombs / Sunday 9th March 2014 / 14:00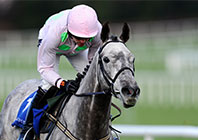 I'm not a big layer of horses on the exchanges, although I should probably do more of it. Its often much easier to spot a bad short priced favourite than a horse whose price is much bigger than it should be.

Last year I did put 4 lays up here; 3 of them (all for a place) were duly unplaced. The other was Hurricane Fly and, at the risk of being accused of past-posting, I did suggest that the smart play was to see if he got really buzzed up at the start as he did the year he was beaten (he didn't – he was much calmer.)

That said, I prefer laying horses for a place, (obviously at much shorter prices,) at the Festival. It's not like a 6 runner novice chase where you just think the favourite is too short at, say, 4/6 but the rest of the field is much of a muchness, so you just want to oppose that one horse.

At the Festival there is obviously much more depth to the races. I don't really want to lay a horse to win, that I think is good enough to be placed as I would for the every-day novice chase. I want to lay, (at short prices,) horses I think aren't going to perform at all. That means I'm not including horses like Our Conor who I think won't quicken well enough for a Champion Hurdle, but I can see finishing placed because he's classy enough and stays so well.

Here is one to consider each day:

Rock On Ruby (Arkle) – current win price 9/2 – lay for a place at up to 2.5

It looks like being a small field again and it's marginal whether there will be the 8 runners required to pay 3 places. That will obviously impact the prices but with 7 definite intended runners, the more likely scenario is that an eighth runner will line up so it'll be 3 rather than 2 places. That should ensure Rock On Ruby can be laid at a short price.

The first question is whether Rock On Ruby is the horse he was. He was very disappointing at the Punchestown Festival and again behind The New One in October. It's possible that a couple of hard races in the Champion Hurdle have bottomed him.

The Arkle is all about jumping at speed. Rock On Ruby has very little experience of jumping fences. I think its nonsense to argue that because a horse is battle hardened over hurdles – that's sufficient. Of course being generally battle hardened helps, but the problem is that he has no experience of jumping fences at speed.

Few of the runners have run at Arkle pace before, which is why year in, year out the jumping of some of the leading form fancies doesn't stand up to the test. But if you've had nothing but a couple of schools round beating 3 opponents in 2 races, the Arkle is going to be much more of an adjustment than it is for Champagne Fever, Trifolium and Dodging Bullets, who've all contested good chases run at a good gallop.

9 year olds with a similar profile, (high or top class hurdlers coming to chasing late in life when they can no longer cut it over hurdles,) have a dire record in this. This century four such 9 year olds have run in the Arkle. Overturn was 30l 4th at 7/2 last year, Captain Cee Bee was 18½l 8th as 5/2f in 2010, Ned Kelly was 20l 9th at 12/1 in 2005 and Barton was 34l 7th at 9/2 in 2002. And those 4 all had experience of jumping fences in more races and better quality ones than Rock On Ruby.

Lets hope Rock On Ruby comes back safe and sound but I'm not expecting that to happen until a while after the principals pass the post – he's the lay of the week, (currently 2.36).

Ballycasey (RSA) – current price 11/2 – lay for a place at up to 3

Similar principles apply to Ballycasey as they do to Rock On Ruby in terms of experience over fences and Ballycasey never proved himself a class act over hurdles, for all he was promising. He does have the advantage of having run in the Moriarty where he beat Grade 1 winners Don Cossack and Carlingford Lough – so he has some experience in a good chase. But the RSA is a much tougher race than the Arkle and its 16 years since Florida Pearl won off just two chase runs, (admittedly trained by Mullins.)

Ballycasey has clearly been a fragile character and whilst he might win, I can't see Ruby giving him a hard time if he isn't going to, as they won't risk bottoming him to finish a moderate 3rd. Whether he's robust enough to flourish in an RSA is questionable – especially with the likes of Corrin Wood and Annacotty likely to ensure a strong gallop.

Last year he travelled over badly and had to be withdrawn from the Albert Bartlett. If you're laying him now, then if the same thing happens, you won't even have to give a run to get your money.

I can see him bombing completely – unfortunately lots of people have had the same idea and so he'll be a bigger price for a place than his 11/2 odds would suggest. However, I really fancy him to be out of the frame and am prepared to lay him for a place at up to 2/1.

Big Buck's (World Hurdle) – current price 9/4 – lay for a place at up to 1.8

It goes against the grain a bit to put the great Big Buck's up as a lay for a place. The reasons are very different than for Rock On Ruby and Ballycasey – Big Buck's is 11 and nearing the end of his glittering career. It's hard to know how much ability he retained after nearly 15 months off when beaten by 66/1 shot Knockara Beau in the Cleeve.

Of course Paul Nicholls wouldn't have had him cherry ripe for the Cleeve and the bad ground was against him, especially after the lay off. But the reality is he'd have won hard held in his pomp. Hopefully he's as good as ever and it'll be one of those "I was there" moments if he wins.

Sadly, the much more likely scenario is that he isn't the force he was. Like Ballycasey he could be a bolt up or bomb out type – there's no way he'll be given a hard race if he's out of contention. Sam Twiston-Davies will be under strict instructions to look after the horse. It's worth remembering that some of the greats have ended their career being pulled up when out of contention in a Festival Championship race – Istabraq and Kauto Star amongst them.

He's available to lay at about 4/5 and with more depth to the race than looked likely a few weeks ago, I think he's odds on to be out of the first three so he's a good value lay.

Kings Palace (Albert Bartlett) - current price 3/1 – lay for a place at up to 1.9

The more I look at the Albert Bartlett the more open I think it is – I'm expecting at least one long shot to make the frame. Looking again at Kings Palace's form, I don't think he should be as short as his. His form with Creepy in October and Masters Hill in December looks nothing like as strong as it did earlier in the season - both have been thrashed by other leading contenders. It's hard to see why Deputy Dan is 16/1 and Kings Palace 3/1 given their form with Masters Hill.

Kings Palace is a really good jumper but he's been off since before Christmas, never a good sign with a novice even if it's been intentional. He faces a horse in Briar Hill who has been put up as the Mullins team nap of the week and a Grade 1 winner in Captain Cutter. The likes of Deputy Dan, Champagne West, Urban Hymn. Mosspark and Blakemount all have realistic chances on form and there's just too much of a disparity between their prices.

Kings Palace might win, but he can be laid for a place at odds-on and I think this is an open race for which he's a fair bit too short.