In our tables every bet selection is displayed with an 'Add to Bet Basket' button

to the left of the name.
Click this symbol to add any selection from across the site to the bet basket to create and compare the best accumulator prices.
When you make a selection, it will be instantly added to your Bet Basket. You can add selections from multiple markets and across a variety of sports to build your own unique accumulator. Once you have finished adding selections, you can open your Bet Basket to view your selections, as well as the best odds for your accumulator. You can remove selections at any time by clicking the delete button

and you can also empty your basket by clicking on the 'Remove all' button.
When you're happy with your accumulator, click 'View All' to take a look at all your options.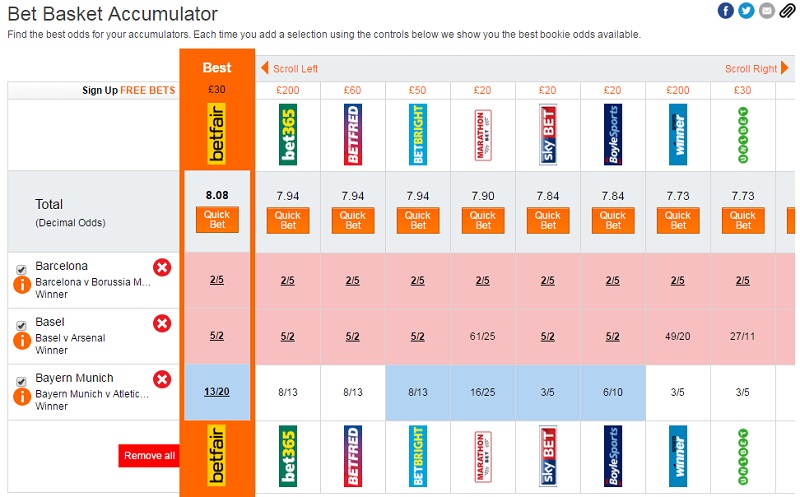 Some bookmaker bet slips can contain more than one selection at a time. To save you time we have created a function that can load the contents of your bet basket into a single bet slip. Use the 'Quick Bet' buttons to make use of this feature. The 'Best Quick Bet Odds' are also displayed for you in the Bet Basket.