Where we display groups of matches on site you can use the 'Add to bet basket'

buttons to add an item to your accumulator. Click on the icon situated next to your desired selection on any number of results and then you can view your Bet Basket in the bar at the bottom of your screen.
To go directly to the full odds table for any market simply click the

button at the end of the row.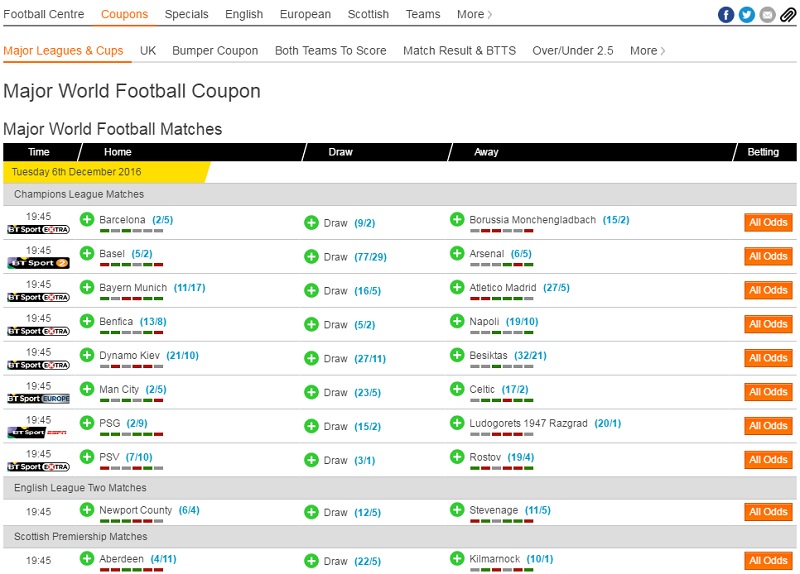 For horse racing and football we have dedicated coupons that put all races or matches on one page for ease of use. Go straight to our racing coupon or the football coupons.