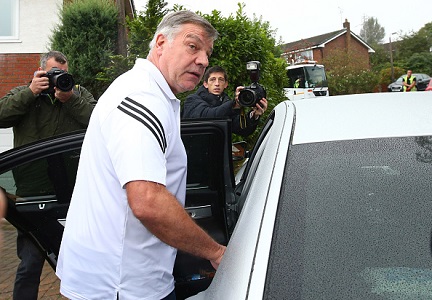 Despite the embarrassment caused by the scandal that put an end to his England career, there should be no shortage of suitors for Allardyce, given his managerial record in the Premier League.
Given The Telegraph's continuing investigation into corruption and the nature of comments made by Allardyce Premier League clubs may be weary of taking him on at the moment. As such, a move to another international team is the favourite at 2/1, with any Middle Eastern club and any MLS club following closely behind.
With the Premier League sack race hotting up, there will surely be plenty of clubs that will be considering making a move for Allardyce should the situation at their cubs worsen, even after his comments about third-party ownership. With the sheer amount of TV money available for staying in the league, clubs will be making to look changes even earlier this season.
Swansea are the lowest price Premier League club to appoint Allardyce, with Guidolin the 1/3 favourite to lose his job after reports that he lost the dressing room. Couple that with their bad start to the season and their difficult run of fixtures, Guidolin could leave his post sooner rather later.
Should West Ham's start to the season worsen any further, a return to the club could conceivably be on the cards for Allardyce. They are the second favourites to land him at 10/1 and given his previous positive experience there that could be a good fit.
Should the Premier League shun Allardyce for his comments, Derby could also be a likely destination at 14/1. Nigel Pearson seems like he is on the way out after being suspended and Allardyce's experience in winning promotion from the Championship could assist them greatly. Having just missed out on promotion to the Premier League in recent years he could be the man to take them to promotion.