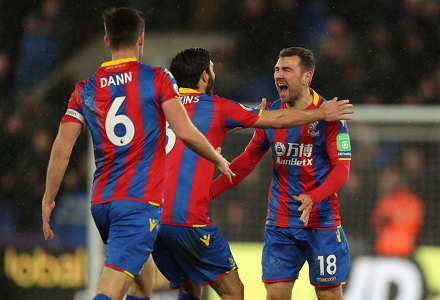 One lucky Oddschecker user placed a £5 bet on Palace in-play 
One Oddschecker punter enjoyed a particularly profitable 360 seconds on Tuesday night as his £5 in-play bet on Crystal Palace came in thanks to goals from Bakary Sako and James McArthur.
The lucky/genius Oddscecker user placed his fiver at odds of 80/1 at 9.41.30pm, three minutes before Sako's 89th minute equaliser. A further three minutes later Palace won it with James McArthur's injury-time late strike to spark manic celebrations at Selhurst Park and most probably the household of the OC punter too.
Tuesday night's touch reminded us at Oddschecker of the Champions League last season when another shrewd in-play king landed a £5k bet within a minute thanks to Gareth Bale.