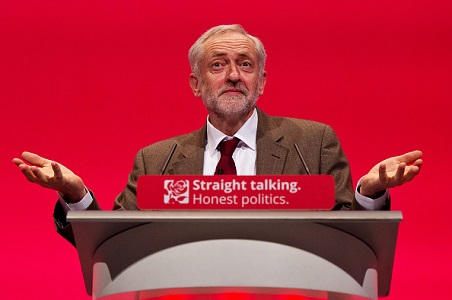 Richard Branson, the owner of Virgin Trains, this afternoon posted footage of Jeremy Corbyn on one of his trains that is going to make the labour leader look very silly indeed.
In a bid to show how overcrowded Britain's trains are and the need for nationalisation of the train networks, Corbyn produced a video where he was forced to sit on the floor of a "ram packed" train. The furore that has erupted around this is because before he sat down between two carriages, him and his team walked past rows of empty, unreserved seats on the journey to Newcastle from London.
To compound matters, after he had finished filming the video, Corbyn then completed the rest of his journey by sitting in one of the aforementioned seats.
All of which begs the question - do labour voters really want to retain their support for a man who can't find a crowded train in Britain to make his point? I'm sure he could have boarded any train in London during rush hour and he could have avoided all of this.
The bookmakers still make Corbyn the overwhelming favourite at odds of 1/8 but Owen Smith will surely make as much of this as he can and there is surely a bit of value in odds of 11/2 for him to win the labour leadership election.
Mr Corbyn & team walked past empty unreserved seats then filmed claim train was 'ram-packed' https://t.co/R5hawIpQek pic.twitter.com/22t8EkjW5l

— Richard Branson (@richardbranson) 23 August 2016