The UK is expected to face the heaviest snowfall in years with London expecting to have it's first White Christmas since 2010.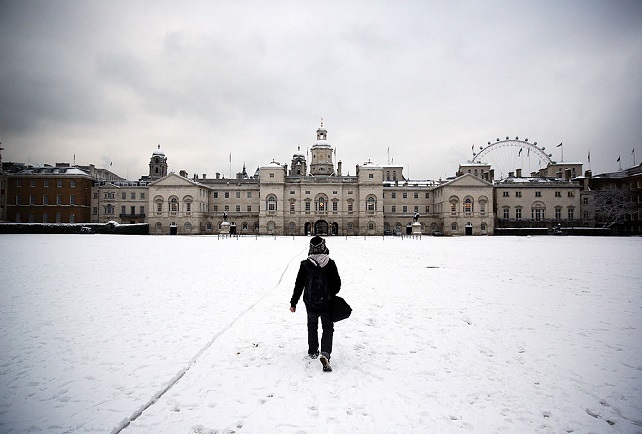 Experts have warned that the UK is set for winter storms arriving in the next six weeks, which forecasters believe will last for approximately four months. The cold spell is due to arrive in November and last well into February. That would be a big change from the wet and windy pattern of recent years, with last year one of the mildest winters on record.
The reason for this is partly due to last year's very strong El Nino Pacific Ocean warming now entering a neutral phase, according to independent meteorologist Matthew Hugo.
If their prediction is correct it's looking likely we could be in for a White Christmas. Children will be relishing the thought of snow on Christmas Day, however workers will be dreading when the snow turns into ice and makes their commute to work a nightmare.
With an ice-cold December on its way, the northern half of the country has been warned to expect snow and a White Christmas in Aberdeen, Edinburgh and Glasgow have been priced at 4/1.
If you move slightly below Scotland, the chances of snow on Christmas Day is 6/1 at Liverpool, Manchester or Newcastle. The last widespread White Christmas was in 2010 and to see snow land in London is 8/1.