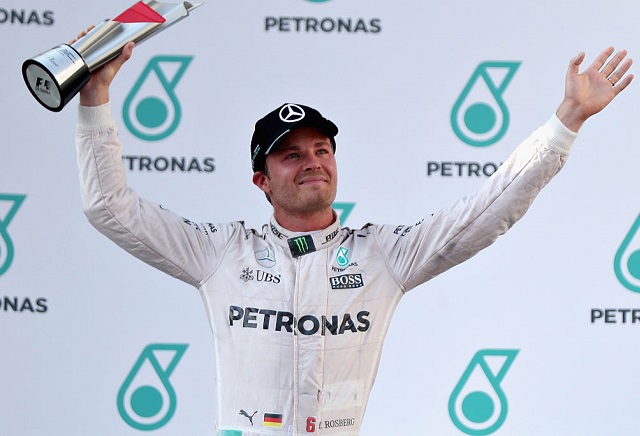 Rosberg is now the 4/7 favourite to win the Championship after Hamilton had another engine problem in Malaysia.
Nico Rosberg has emerged as the favourite for the Drivers' Championship after he battled his way to third place from a disastrous start in Malaysia.
Rosberg was fortunate enough to finish on the podium after colliding with both Ferrari drivers and he received a ten second penalty for his overtake on Kimi Raikkonen. Hamilton had another engine failure which prompted him to question the team on his reliability issues as his second retirement of the season allowed Rosberg to extend his lead to 23 points in the race to become the 2016 Champion.
Nico Rosberg heads into the final five races in fine form after winning three out of the last four faces. The German is yet to win the Championship but with a 23 point lead, the bookmakers have installed him as the 4/7 favourite to win this season's big prize.
Last season Rosberg won three out of the final five races; if he can accomplish this feat again, he will finish ahead of Hamilton to win the Drivers' Championship.