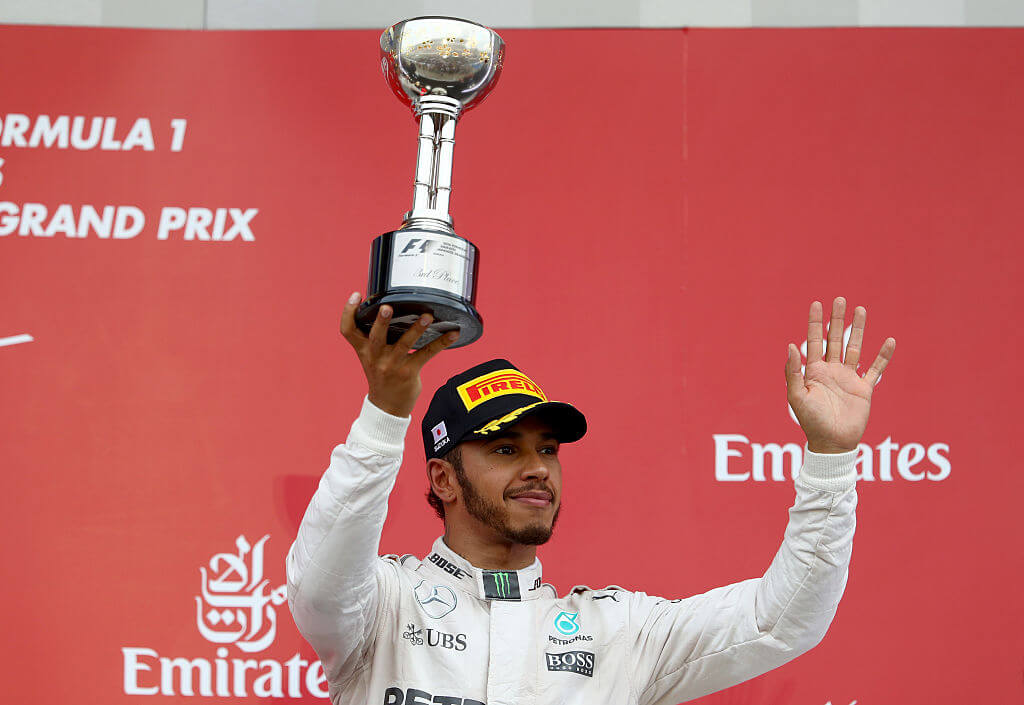 Hamilton is now 4/1 to retain the Championship after Nico Rosberg opened up a 33 point lead following his win in Suzuka.
Lewis Hamilton faces an uphill battle to retain the Drivers' Championship after finishing third at Suzuka. Hamilton had a dreadful start where he dropped down to eighth, but he managed to fight his way back up to third. He was denied second place by Max Verstappen, a driver that Mercedes weren't impressed with during the race. The team lodged a protest for erratic driving against Verstappen but this was withdrawn under a hour later.
Hamilton now trails Rosberg by 33 points after the German picked up his ninth victory of the season in comparison to Hamilton's six. Even if Hamilton wins the remaining four races, it may not be enough as Rosberg only needs to finish behind him in the remaining races. It will be a tough task for Hamilton to secure his fourth Drivers' Championship and at 4/1, the bookmakers clearly believe Rosberg will win his maiden title.
As we head to Texas for the next Grand Prix, Hamilton will be full of confidence as it's a race he has won three times in the past four years. Should he win there and Rosberg have a mechanical failure, the title race could be blown wide open again, with Rosberg's nerves surely playing a big role.