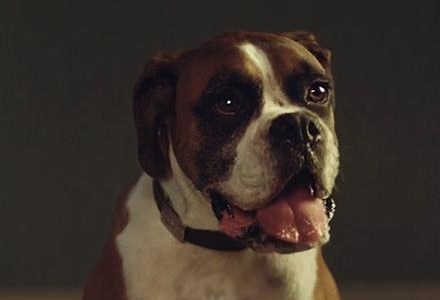 Unless you've been living under a rock today you will be aware that the new John Lewis Christmas advert was released this morning. The advert features Buster the Boxer and ends with him gleefully jumping on the family trampoline they have just got for Christmas.
The song featured in the advert is a remake of Randy Crawford's One Day I'll Fly Away by electronica band, Vaults. That's despite rumours earlier in the week that a David Bowie cover would be chosen for the ad.
Bookies are undecided about where the cover sits in the betting odds, with some bookies removing their odds at time of writing and others offering 12/1 to be the UK Christmas number one single. The favourite in the market, as has been the case in previous years, is the X Factor winner's single that is yet to be confirmed.
Another interesting Christmas market is the chance of a White Christmas this year. Most bookies are offering odds on various UK airports to see some snow on the day. As you'd expect, Scottish airports Aberdeen, Edinburgh and Glasgow lead the betting at 3/1. Further down South, it's 5/1 for Cardiff and a generous 9/1 for snow at a London airport.