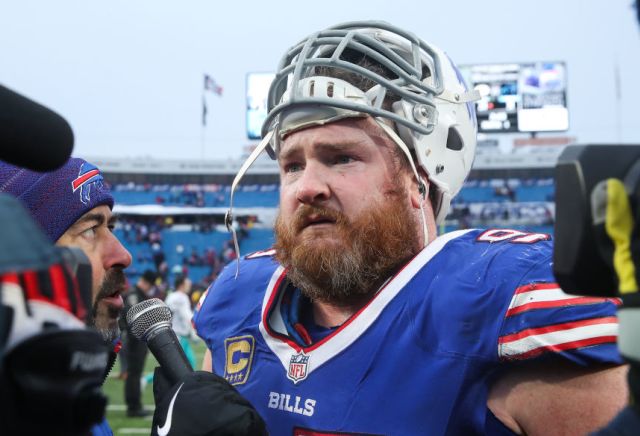 Who can punch their ticket to divisional games against the Patriots and Steelers? Jeff Reinebold gives his expert opinion.
Titans @ Chiefs – Saturday 21:30 – Sky Sports NFL
We've made it to the postseason and 12 teams will be dreaming of Superbowl glory. We start with two teams that haven't caught the eye as much as some others over the last 17 weeks, but have earned their spots none the less.
The Chiefs held off the Raiders and Chargers and find themselves with home-field advantage, which is huge. Arrowhead Stadium is not for the faint of heart in January and the atmosphere and cold conditions should give Andy Reid's team a huge boost.
Alex Smith has gone about his business tremendously this season and if you look at his stats in the regular season, he's got a higher completion percentage and less interceptions than Tom Brady. His opposite counterpart in this game though has been struggling. Marcus Mariota has not been the same player since he hurt his hamstring halfway through the season and has threw 15 picks so far, a big number for someone of his talent.
Tennessee don't give up many big plays but they do give up an awful lot of yards, which is worrying when you're playing anyone, but especially Smith and his accurate arm. I think the Chiefs are too good of a team and will win well.
Chiefs -8.5 Handicap - 1pt @ 19/20
Bills @ Jaguars – Sunday 18:00 – Sky Sports NFL
What a story it is that the Bills are here – after 19 years of waiting! They've gone through many coaches, QBs and had to watch a great team that made four straight Superbowls in the 90s's deteriorate. One of the best thing about this whole story is not only Kyle Williams playing January Football after 12 years' service (and turning into 'The Fridge' temporarily with his 1yd touchdown on Sunday!) but Andy Dalton's foundation getting inundated with donations after his special drive to get Buffalo to the dance in the first place.
Williams said he wanted the journey to 'Start, not end', but they face a challenge against the Jaguars, although if I were a Jacksonville fan, I'd be worried right now. They aren't playing their best Football right now and Blake Bortles is not throwing accurate – he's thrown five picks in the last two games. It gives Buffalo hope and if they are to win then two things need to happen.
Firstly, LeSean McCoy has to play. He is the teams x factor and can make guys miss at will. Secondly, Tyrod Taylor needs to make some plays with his feet. If they do this, they can run the Jags close. The nine-point spread looks a big margin and they have the capacity to get closer than that. If they do and they come out on top, the dream continues for the Bills Mafia!
Bills +9 Handicap - 1pt @ 10/11