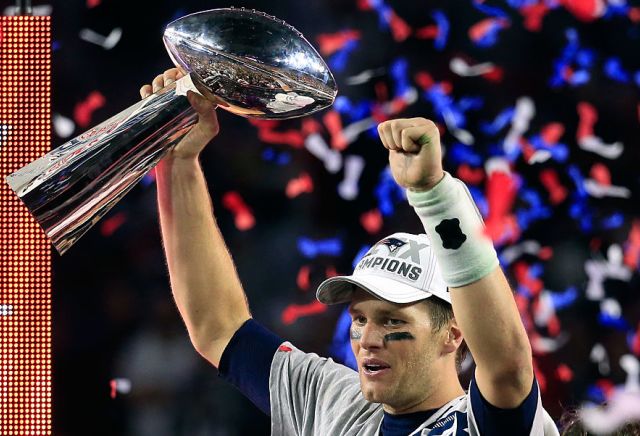 Oddschecker's NFL Ambassador looks at the final four in the race for the AFC Championship.
Titans @ Patriots – Sunday 01:15 – Sky Sports NFL
What's up guys, we're down to our last eight teams and the Superbowl is only three weeks away. We've got two clear favourites in the AFC divisional games but they are two matches that are sure to provide thrills and spills.
We start with arguably the biggest mismatch out of all the playoff games on paper. But fortunately for the Titans, the game is played out on the turf and you've got to feel that the shackles will be off Tennessee because everyone has written them off already. They are physical, tough up front and have a strength in running the ball that could hurt the Patriots, as that is exactly their weakness. Derrick Henry will need to have a day again, him and Marcus Mariota need to produce the type of playground Football that saw them rack up 361 yards between them.
A lot of talk has gone on about the Patriots behind the scenes and the relationship of Tom Brady, Bill Belichick and Robert Kraft. Well let me tell you, Football is a game with strong personalities and strong opinions. At no organisation will you have every single person all merry happy. But what the Patriots have done before when scandal has hit is pull up the drawbridge, get the shields out and play their football. And I can see the same thing happening now.
Patriots (-10 Handicap) - 2pts @ 8/13
Jaguars @ Steelers – Sunday 18:05 – Sky Sports NFL
The Jags beat the Steelers 30-9 in the regular season but I don't see that as a marker for this one, even though Jacksonville are playing some mean ball at the moment. Forget 'Sacksonville', at the moment they are more like 'Swaggerville' because they are playing with real flair at the moment, especially on defence, which is rare to see. They are not getting scared on the big stage and won't be scared of going into Heinz Field.
But the question is; Can they win this game in spite of Blake Bortles' problems? He managed to get away with it last week by making some plays with his legs but you feel that the Steelers won't be as kind with the space he was getting against the Bills. Bortles needs to score points through the air, which will be tough.
The Steelers are unrecognisable from their loss to the Jags in the regular season and their offensive line is menacing. Juju Smith-Schuster was almost unknown back then but is now getting everyone's attention and making plays at big moments. Le'Veon Bell is playing great, Antonio Brown will be back and Jesse James has improved massively from earlier performances. It's going to be tough to keep the Steelers under 17 points (which is what they need to do on paper to win) and I think the Steelers will gain a lot of numbers.
Over 24 Pittsburgh Steelers Points - 1pt @ 10/11