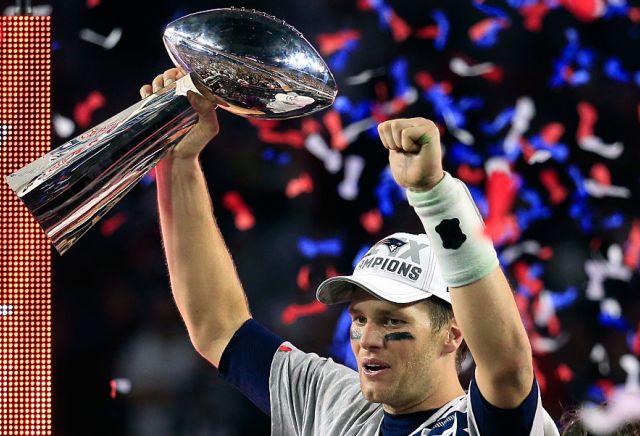 Will the Patriots or the Eagles lift the Vince Lombardi trophy? Oddschecker Ambassador Jeff Reinebold gives his thoughts.
Patriots vs Eagles - Sunday 23:30 - Sky Sports NFL
We started off with 32 football teams and we are left with just two… what an occasion it promises to be, as it's been a week-long celebration in Minneapolis even though the Vikings fell just short.
After all the madness, all the hype and all the pressure, the players just want the game to start and for the talking to stop. It is the same story with the coaches, whether you are Bill Belichick in his eighth Super Bowl as Patriots coach, or Doug Pederson in his very first with Philly.
There are key factors for both teams and for the Eagles; they need to have as much possession of the ball as they can. If Tom Brady is off the field, then he has no chance to work his magic. It's also important that they don't go behind early on. They are not built as a team to be chasing the game and stopping the Patriots having a fast start should be a key part of their gameplan.
For me, Jay Ajayi is crucial. You could arguably say that the Brit is more important
than Nick Foles when you consider that the run game is one of the keys to Philly upsetting the odds. If they can stay ahead on the chains and chew up the clock then they've got a chance.
The X Factor for the Patirots is of course, Rob Gronkowski. He's fit enough to start Sunday and that changes everything for both teams. The Eagles do not have one man that can effectively cover him, but then again I can't think of many players that could! His link up with Brady can be the difference, especially if he gets an early TD.
If Brady gets his sixth ring, it would be unprecedented. And if the Patriots can get ahead early and start fast, then they will probably win. But either way, there's no-one more excited than me right now. Make sure you're watching!
Rob Gronkowski - 1pt @ 8/1