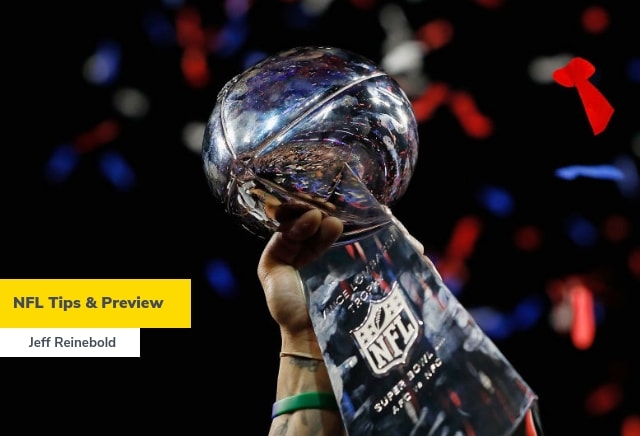 NFL expert Jeff Reinebold gives his in-depth preview of the season ahead
Aloha NFL fans, I'm back again for the 2019 NFL season and I'll be helping you make your picks throughout the year.
The season kicks off tonight in Chicago. It's a Thursday nighter between the Packers and the Bears. I'll tell you something, this is one of the NFL's biggest, oldest rivalries, and it's one of it's most hated rivaliries.
Aaron Rodgers brings a Packer team in here, behind first year head coach Matt LaFleur but I tell you what, when you go into Chicago its always tough and its even tougher when you have to play into a defence led by Khalil Mack. I fancy the Bears in this one. I think it'll be great football game, I think it'll be very close. But again, the home advantage and that defence give the nod, in my mind, to the Bears.
Chicago Bears - 1pt @ 10/17
Let's talk a little bit about the league and the teams that will be there or thereabouts come January. NFC East & AFC East look pretty easy to me. I like the Eagles, I like the Patriots.
We go to the north and I think the Bears will be there come November. They have to stay healthy, whilst young Mitch Trubisky will keep on developing.
The Steelers are the class act in the AFC North. Everyone's jumping on the Browns bandwagon but they are not proven yet. I have to see how they play and handle adversity throughout the season.
In the NFC West, I think the Rams are still the the top dogs in that division and the AFC West, Kansas City. The Chiefs are a team, in my mind, should be in the Super Bowl. Their defence will be better under Steve Spagnuola and they have an amazing young QB in Patrick Mahomes.
The Jacksonville Jaguars can be a team to look out for in AFC South. They have too many good players in their roster and will be a team to be reckoned with. They have a chance, and wont have another year like they did last year.
Of course in the NFC South I have to take the Saints. Drew Brees is ageless, still playing at a high, high level.
Look forward to talking more ball throughout the season.
Jeff's division picks tally up to a massive 322/1 8-fold!
New England Patriots
AFC East
Kansas City Chiefs
AFC West
Jacksonville Jaguars
AFC South
Pittsburgh Steelers
AFC North
Philadelphia Eagles
NFC East
New Orleans Saints
NFC South
Los Angeles Rams
NFC West