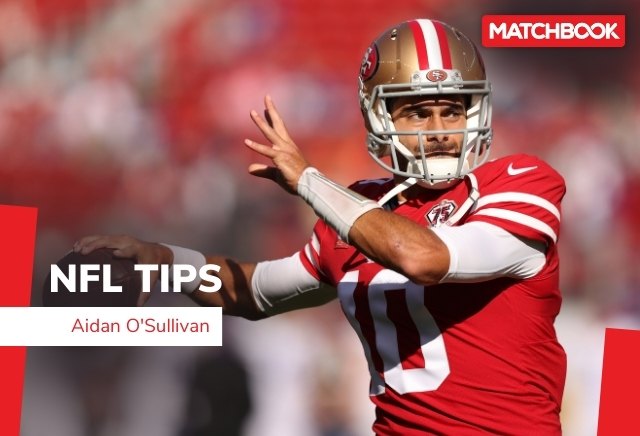 oddschecker and Matchbook bring you week 13 predictions for the NFL from expert NFL tipster Aidan O'Sullivan.
Ravens at Steelers
Four winners from six selections from my first two previews, and needless to say, I'm hoping to kick on with a clean sweep this week.
Let's not kid ourselves - The Week 13 slate doesn't exactly bounce off the page in terms of marquee matchups. That being said, I think I've found a pair of decent angles that may just pique your interest.
Baltimore Ravens -4.0 (1.94) at the Pittsburgh Steelers
With a 5-5-1 record, the Pittsburgh Steelers are still technically in the hunt for a playoff spot in the AFC. This record, in my opinion, is exceptionally misleading and their 31-point loss last week at the Bengals is far more of an indicator of where this team is headed right now.
It's no secret that QB Ben Roethlisberger is on his last legs as a professional, but it's the Steelers Defense that is most worrisome right now. They've shipped 82 points in their previous two games, and with their defensive talisman TJ Watt being placed on the Covid list early this week, I struggle to see how this unit can stop the bleeding heading into this weekend.
Furthermore, since their week 6 win over the Seahawks, their Defense ranks 31st in yards per rush. This doesn't bode well with Lamar Jackson and co coming to town. I'm not going to make the argument that this Ravens Offense is as potent as it was in season's past when they caught a lot of teams cold with some unique zone-read runs, but I still feel they'll have plenty of success against this woeful Steelers D.
Baltimore's own defense should keep Big Ben and the Pittsburgh offense relatively quiet, and even if they get 20+ points, I still fancy the Ravens to hit 28-31 on offense, and so we should get the cover here!
49ers at Seahawks
49ers -3.0 (1.92) at the Seahawks
Having won four of their last five games, the San Francisco 49ers are beginning to hit their stride. A significant reason for this is the proficient play of Quarterback Jimmy Garoppolo. Metrically since week 5, the Niners signal-caller has been performing exceptionally well, and this Offense is starting to bear the fruits on the back of his endeavours.
In terms of Jimmy G's weapons, Tight End George Kittle is starting to come to the boil nicely in recent weeks, and he, along with Brandon Aiyuk, should cause Seattle's secondary a myriad of issues on Sunday evening. Deebo Samuel is undoubtedly a loss for the 49ers, but I expect head coach Kyle Shanahan to work around this with some clever play-calling.
It's been nearly eight years since the 'Legion Of Boom' trounced the Broncos to win Super Bowl XLVIII but it might as well be decades such has been their underachievement in recent times. Seattle have won one of their last 6 games and with a 3-8 record it's very much time to stick a fork in Pete Carroll's men.
Laying 3 points with San Francisco here seems like an exceptionally shrewd move as I'd have this line closer to 4.0 or 4.5.