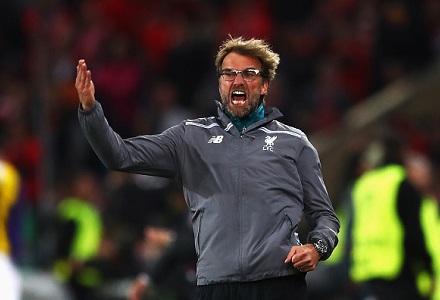 Jurgen Klopp was high on emotion after Wednesday's Europa League final defeat to Sevilla but the Liverpool boss remained characteristically unflinching in his belief that the future is bright at Anfield.
So is the Reds' boss correct in his estimation that Liverpool can only benefit from not playing European football next season and that should enable them to throw down a meaningful title challenge?
Bookmakers reacted to Wednesday's 3-1 defeat by, erm, not reacting. Liverpool's price to win the
Premier League
next season remains exactly the same as it was pre-game, that is best odds 9-1 (worst odds 7-1).
According to the
Liverpool Echo
, Klopp believes the Reds will come back much stronger, saying Liverpool will be a 'different' team next season.
Summer transfers will undoubtedly shape Liverpool's 2016-17 season and Klopp has already made it clear that there will be a major overhaul of the club's playing staff in the next few months.
Open an account with Betfair and when you bet £10, you will get £30!
The future of several players is now in focus, with the likes of Christian Benteke , Albert Moreno, Simon Mignolet from the regular side, along with the likes of Kolo Toure, Jose Enrique and Joao Teixeira all coming under scrutiny.
Klopp said after Wednesday's defeat: "This team will be a little bit different next year, that's clear. We will do something with transfers, that's clear."
A dejected Klopp added: "First of all, we need to use the experience. I'm sure we will be in a final again and have decisive moments, and if we have decisive moments we all have to react better.
"It is clear we are not in a European tournament next year so we don't have football on Wednesday or Thursday so we will have time to train and we will for sure come back stronger.
"Hopefully we have nobody injured early in pre-season. Euro 2016 will be a long tournament for a lot of my players. Then we have a short break and start again."
Bookmakers appear to be erring on the side of caution in their 2-1 quotes (three points shorter than champions Leicester!) about Liverpool making the
top four
next season.
On his summer transfer plans, Klopp went on to say: "They are still young, the players' first big final, but unfortunately it is the second time this season (we've lost one).
"We will use this experience together and then some day everyone will say Basel was a very decisive moment in the future of Liverpool."
Liverpool - 1pt @ 9/1