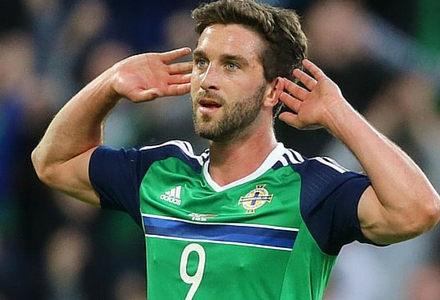 Wessi, the West Country Messi, will turn out for the Republic of Ireland who are in a tricky group. He managed eight assists in a struggling Norwich team last year and is always a live wire in the heart of the Irish midfield. Fancy Wessi to out assist Europe's big boys. Maybe not.
Wes Hoolahan Top Assists Euro 2016 - 1pt @ 125/1
The favourite to be Albania's top goal scorer for the tournament is, well, no one. That's right, no one. No Albania goal scorer is the favourite, followed by Bekim Balaj and Shkelzen Gashi who aren't exactly names you hear regularly. Might actually be worth backing!
No Albania Goalscorer 13/2 - 1pt @ 13/2
After spells at Bolton, Chelsea, PSV Eindhoven, Barcelona, Monaco, Tottenham, Fulham, Stoke and Bolton to name a few, the 37 year old now plays for Molde in the Norwegian league. He somehow got himself on the plane to France and Iceland have a real chance of getting out of their group, making this shout a bizarre but potentially worthwhile. If he gets near the pitch.
Eidur Gudjohnson top Iceland goal scorer 14-1 - 1pt @ 14/1
We all get a bit teary eyed when we see the three lions go roaring into a big competition, full of hope and expectation, but is this new look team set to disappoint like their predecessors? Russia and Wales are capable of beating us without conceding, along with Slovakian side who could park the bus fighting for 3rd. If the pessimist is strong in you, put your money where your mouth is.
England lowest scoring team in the competition 150-1 - 1pt @ 150/1
Your defence is terrified, Will Grigg's on fire. Internet sensation Will Grigg finds himself in Northern Ireland squad for the Euros. Somehow we don't think the Pique's and Boateng's of this world are particular terrified, but stick £1 on Will Grigg to be the player of the tournament and your wallet might end up on fire. You just never know, do you?
Will Grigg's on fire 1000-1 - 1pt @ 1000/1