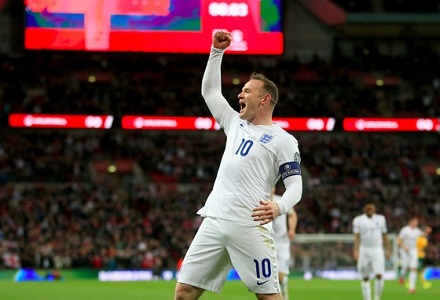 As news breaks this week that a vote to leave the European Union could mean more English players playing in the top flight of the English football could the vote make the difference in our chances of winning the 2018 World Cup?
The changes to English football would have less of an impact on established European players but may decide whether young foreign players secure contracts with English clubs in the future. Currently any player from the EU has the right to play for an English club irrespective of their past playing experience. If the United Kingdom cut its ties with the EU then players from the continent would have to apply for a work permit along with all other overseas players. To be granted a work permit a foreign player would normally have to be a proven international player sponsored by an English club, because of this smaller clubs may instead look to English academies for young home grown talent. On hearing the referendum results this June English teams will be looking closer than ever at the young English talent meaning that a gifted player may have 2 seasons of premier league experience before representing their country in Russia. With a larger group of English players eligible for selection this variety will bring down the national teams average age and give England the competitive edge as we approach the competition.
Before the announcement of an EU referendum the odds for England to win the 2018 world cup sat at 24/1 but as the referendum result looks increasingly hard to call the odds have
shortened to 16/1
. The odds for England to lift the trophy in Russia may shorten further if the UK votes to leave the European Union so the best prices from the bookies could be found before June the 23rd.
The premier league is widely known as the highest level of professional football on earth and boasts the widest range of player nationalities of any league, with players from 64 countries playing week in week out. While this level of diversity is what makes the competition what it is today the vote to leave the European Union may mean young French, Spanish and German players lose out on valuable premier league experience in the build up to the next world cup tournament.
Open an account with BETFAIR and when you bet £10, you get £30!
A vote to leave the European Union would mean a chance of more young English players in English clubs. That alone would fortify the English national team with the ultimate goal of the world cup in mind. This combined with European national teams missing out on premier league experience means England's chances of winning the world cup have never been more realistic. With shortening odds this could be the last time 16/1 is available from bookmakers for England to make a repeat performance of 1966.
England to win World Cup 2018 - 1pt @ 24/1