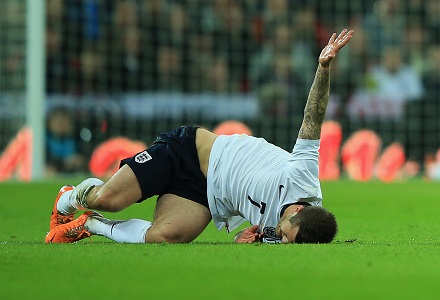 Could England's injury problems be a blessing in disguise? The stats suggest so.
With the England squad making their way to France to prepare for the opening group stage game against Russia on Saturday night, could the amount of time our players have been on the domestic pitch this season give them the competitive edge?
Injury and fatigue can be the plight of any international football team and in the past England have suffered defeat at the hands of teams less exhausted from their club campaigns. It's easy to see how a squad of players who have been overworked during the 15/16 season could perform poorly when representing the national team, so how do England's chances stack up in comparison to other major European countries.
Recent research compared the number of minutes played for each squad entering the competition and suggested that England may have an advantage over several other national teams. With an average of 3,172 minutes per player last season, England are far more rested than rivals France on 3,418 and Spain on 3,462. With a stark difference of almost 3 games of playing time, the English squad could reap the benefits with a more energetic start to the tournament.
Get 33-1 on England winning Euro 2016 with Paddy Power
Germany pose an obvious threat later in the tournament boasting a low average of 3,100 minutes played per player but Joachim Löw's side may feel the effect of a weary goal keeper. Having played 4,611 minutes of domestic football this season Manuel Neuer holds one of the highest averages of anyone at Euro 2016.
Spain top the table, once again, for number of players who have played over 40 club games this season with 17 players compared to England's 13. This combined with a recent change in Spanish football that means less of a rest period is available before the Euro's could mean England have a better chance than ever, especially in the
early stages of the competition
.
England to get 9 points - 1pt @ 5/1