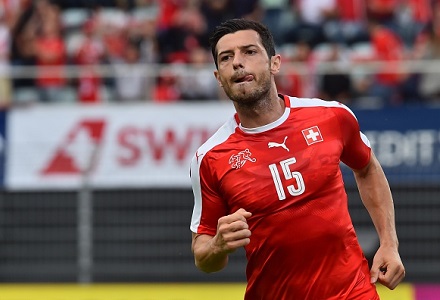 We got off to a flyer on Friday night. Can we find another winner?
This all seems strangely familiar yet completely alien. This emotion we feel, almost giddiness. It can only be one thing. Hope (either that or the curry we had last night was dodgy).
We've started with a winner. An actual winning bet. Dimi Payet and his cultured left foot providing the hosts and us with a vital late winner to start the tournament in style. Confidence is high and we're ready to build on our profit.
Three games on Saturday give us a chance to be more selective with our bets and delve deeper into the vast array of markets available to us. But like past England managers we will be keeping it simple. We will be playing 4-4-2. We will be having the one selection. And it will be to win!
Day One Summary:
France win/both teams to score - £4 stake WINNER returns £14.32
France 3-1 - £1 stake LOSER
Total £19.32
Day Two
Tip One
With the world of social media, the internet and Football Manager, it now seems that everyone is a football expert/hipster and all we've been hearing over the last couple of weeks is how this team is underrated and how that team will cause a few shocks.
Fair enough, some arguments seem to have legitimate cases but to those who say Albania have a chance of doing anything at this tournament, we say they need to have a long hard look at themselves in the mirror.
They scored just 7 goals in their 7 completed qualifying games, and 5 of those came against Armenia!
Put simply, they are not very good and as a result every team they face should be long odds-on.
For some reason Switzerland are not.
Don't get us wrong, Switzerland are hardly one of the European giants and their recent form isn't spectacular but they are still ranked 15 in the FIFA world rankings, compared to Albania's lowly ranking of 42, and have some top-class players in their ranks (including someone who Arsene Wenger just spent over £30m on!)
How they are 6-7 to win this game is just bonkers!
As a result we'll be putting all our winnings and stake from Day 1 on the Swiss and sitting back with our Toblerone and cheese with holes in cheering on Vladimir Petković and his boys
Selection: Switzerland to win
Odds: 6-7
Stake: £14.32
Switzerland - 14.32pts @ 6/7