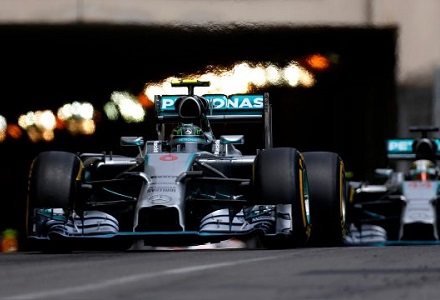 This weekend the ninth race of the season takes the drivers to the Red Bull Ring as the city of Spielberg prepares to host the 2016 Austrian Grand Prix. As race week begins, the eyes of the world's media will be fixed on the Mercedes garage in a hope that Lewis Hamilton can cut short his run of bad driving, but will Nico really roll over that easily at one of his favourite tracks?
Lewis currently sits 24 points behind his team mate Nico Rosberg in the drivers' championship and will be painfully aware of how important the Austrian Grand prix is in turning around his fortunes. Despite a good drive, on race day, in Baku the bookies favourite failed to make it to the podium after a qualifying session in which he admits he 'couldn't find his rhythm'. The Frustration of Baku and the memories of his 2015 performance at Austria will be on Hamilton's mind in the build up to Sundays' race and may be enough to rob him of yet another win in what is shaping up to be a difficult season.
Open an account with BETFRED and whe you bet £10, you get £30!
To look at the past results of from the Austrian Grand Prix, it's evident the track is a particular favourite and holds some fond memories for Nico Rosberg. The current circuit earned its place on the F1 schedule in 2014 and Nico has claimed first place in both the 2014 and 2015 races. The German will be keen to repeat his success and set another fastest Lap time in qualifying before lifting the trophy to increase his lead in the Drivers' Championships. Historically Nico Rosberg has earnt more points than any other driver on this track and is the only man to win a Grand Prix at Spielberg since the great Michael Schumacher.
The race could be over before it's even begun as the drivers go head to head to try and secure pole position and Nico will be heading into qualifying supremely confident after another flawless drive in the European Grand Prix.
Lewis will inevitably drive well after his mistakes in Baku but In Hamilton's own words, 'Rosberg is looking good for the world championship' and he may already know he is on the back foot as he heads into race 9. The Mercedes team will head to Austria hoping for a 1-2 finish but it may well be Rosberg who adds another 25 points to his tally as he continues his reign over the RedBull Ring.
I'm predicting a sixth win for Nico Rosberg after another excellent qualifying session this weekend.
Rosberg - 1pt @ 15/8