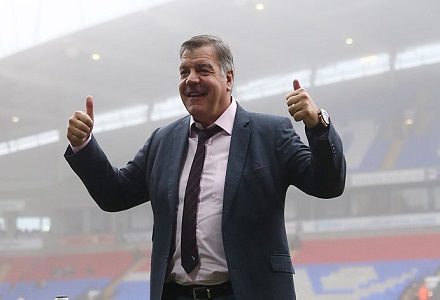 There has been big movement in the next England manager market as Sam Allardyce overtakes Jurgen Klinsmann as favourite to land the job.
Sam Allardyce has been backed heavily overnight to become the next England manager, following reports he will be interviewed this week.
The Sunderland manager will have the chance to offer his England vision to the FA board of selectors. With the news of the interview and the fact that the FA have declared their intent to appoint someone English as the next manager, Allardyce has overtaken Jurgen Klinsmann as the favourite at odds of 2/1.
Since Sunday, Klinsmann has drifted from 6/5 to 11/4 with Bet365 by lunchtime on Monday while SkyBet have suspended betting on Allardyce, who was 5/1 with them on Sunday.
Harry Redknapp, a previous fans favourite for the England job before Roy Hodgson got the nod, is believed to be in talks with the FA, more as a consultant on the vacancy. It is thought Redknapp is pushing the idea of a young manager where he can perhaps take on an advisory role with a likely name being Eddie Howe.
Question marks of Howe's ability to manage at international level are warranted but a fresh approach is clearly what is needed. There has been limited movement on Howe's price, who has gone from 10/1, 8/1, 17/2 and now 9/1 with PaddyPower over the last 24 hours. It could be a good time to get on the current Bournemouth manager at that price.
If Allardyce fails to impress the board this week it could pave the way for Howe to come right into the frame if the FA stand by their stance and select an Englishman. Among the others left, Gareth Southgate has ruled himself out. Clearly the current England under-21 manager doesn't want to blow his chance of leading the England team with the current crop of players.
The FA are also extremely unlikely to take a backward step and re-appoint Glenn Hoddle while Alan Pardew, Alan Shearer and Steve Bruce remain outsiders.