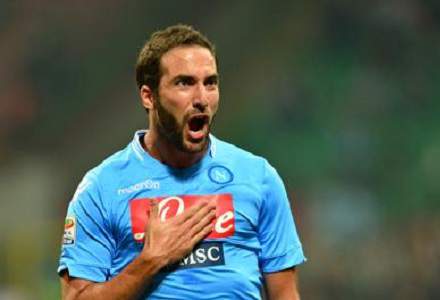 Having been courted by Arsenal for the early summer, Higuain could now be on the move elsewhere. Juventus are believed to be preparing an offer for Higuain's signature today but Napoli insist their star player is not for sale.
Higuain does reportedly have a €94 million buy-out clause however, so they may not have a choice and the bookies think the move is more likely than not with best odds of 10/11
Juventus are known to be keen on improving their attacking options after losing Alvaro Morata back to Real Madrid in June. The bookies did not foresee them moving for Higuain though and as such, he was 18/1 to make the move only four days ago.
Arsenal, in the mean time, remain in with a shout at 3/1 but the smart money appears to be going the way of Juventus. With Napoli holding out for a huge transfer fee, it seems unlikely that Arsene Wenger would sanction such a big move and Arsenal look likely to again look elsewhere.