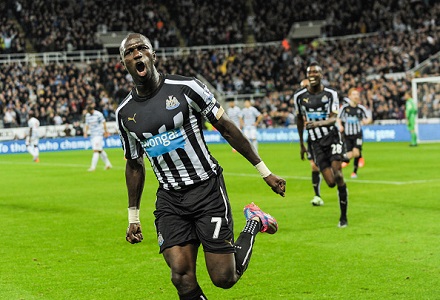 Real Madrid are now the 5/6 favourites to sign Moussa Sissoko in this transfer window.
With Man Utd clear favourites to sign Paul Pogba, it appears Real Madrid have turned their attention to Sissoko. His odds have moved from 20/1 on 20th July to 5/6 to make the move.
The Newcastle man did not have a good season in the Premier League during 2016 but did impress for France during Euro 2016. That has led to a number of clubs looking at signing him including Real Madrid, Juventus, Liverpool and Dortmund.
Whether his performances with France have done enough and whether he is of the calibre Real Madrid are looking for is up for debate but it does look as though they are looking at alternatives to Pogba.
It has been reported that it would take in the region of £35 million to take him away from Newcastle and at that price he is certainly a cheaper alternative to the £100 million-rated Pogba.