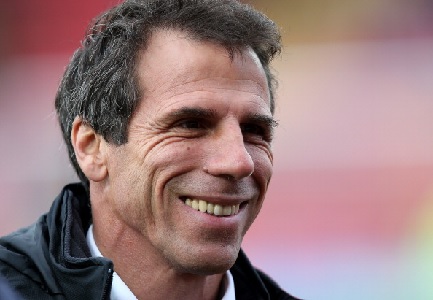 Zola has become the surprise favourite for the Hull City job today, having been out of the English game for a few years.
His last job was manager of Al-Arabi for the 2015/16 season but he was sacked after only recording 10 wins out of 26 games. Other unsuccessful stints in charge of Cagliari and Watford prior to that make him a very a surprising choice if the rumours of a Hull approach for him are true. Certainly as only last week you could get odds of 20/1 and he's now into 1/2.
Especially when you consider the other candidates supposedly on Hull's shortlist. Chris Coleman has just led Wales to their best international tournament result in fifty years by getting to the semi-final of Euro 2016 and Roberto Martinez has been managing in the Premier League for the best part of a decade.
Zola himself has not managed in the Premier League since leaving West Ham in 2010. However, it was around this time last year when there were eyebrows raised over Claudio Ranieri's appointment at Leicester City and look how that turned out.
If Hull do go for Zola there could be another returning Italian looking to rebuild his reputation in the Premier League this season.