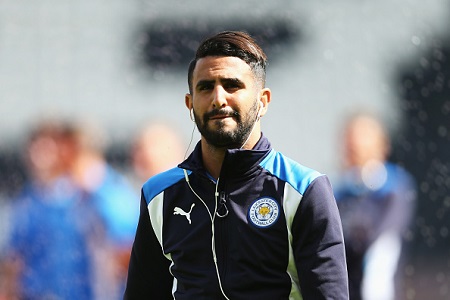 Riyad Mahrez has been a hot topic of conversation throughout the summer. Arsenal have been continually linked with signing him but nothing concrete has come off the back of that, with Wenger keeping his cards close to his chest. If he was to leave Leicester they remain the bookies favourites though at 5/4.
Mahrez himself has admitted to France Football that he could be tempted to move away from the King Power Stadium but only for two or three clubs in the World:
"When there is a Brazilian who is lighting things up, he is at Real Madrid before you know it! For us, it is a little harder, we have to do more," Mahrez told France Football.
"It (the Premier League) is a super league and I would like to stay here as long as possible. But now there are two or three clubs in the world that if they come for me it definitely makes you think, if you understand what I am trying to say."
It seems like he is trying to say that Barcelona and Real Madrid are the only clubs he would consider joining this summer. Though there has been plenty of rumours of Barcelona interest in particular, the bookies don't think either are very likely. Real Madrid are currently best priced
50/1 and Barcelona 33/1
.
So it seems that if no offer was forthcoming from Europe's elite, Mahrez would prefer not to move to another Premier League club and we can expect to see him still in a Leicester shirt at the beginning of September. He's currently best priced 1/3 to stay with the Foxes.