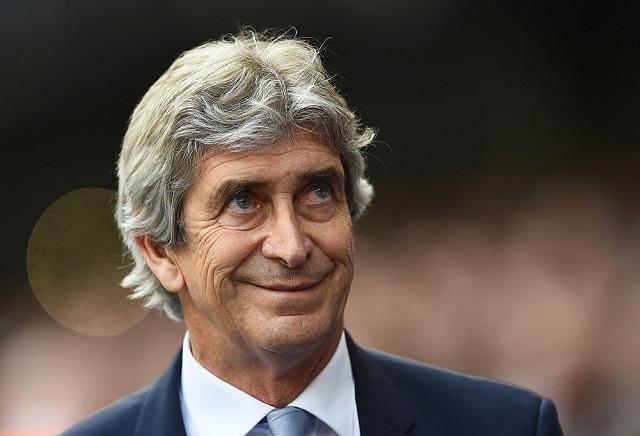 West Ham start the season with a rare sense of optimism.
West Ham United are a football club who have never been the most stable. Their stadium switch from Upton Park to the London Stadium has seemingly created more problems than benefits thus far for the Hammers – spectators needing binoculars to see the action, empty seats, off-field controversy and dire performances on the pitch are the main issues – but you finally sense that the football club are entering a period of stability.
Big Sam's reign at West Ham was fraught with fan disconnect and serving up footballing garbage on the pitch, which resulted in Hammers fans (hilariously) booing the team even after they won. Fan-favourite Slaven Bilic started his tenure well but his lack of success after that sadly saw his journey at West Ham meet a torturous end.
David Moyes was always going to be just an unpopular stop-gap. To his credit, he kept West Ham up and then buggered off. I'd consider that some of his reputation has been salvaged.
Back to the present, and West Ham's appointment of Manuel Pellegrini is a proper statement of intent. He is a proven manager who won't disgrace himself, play attractive football and will maintain a good relationship with the fans. It's been a long while since West Ham have gone into a season with this much optimism.
The Pellegrini factor played no small part in their excellent transfer window, turning West Ham into arguably the best squad outside the top six. The quality they have brought in – all to be playing under a proven, successful Premier League manager – has significantly strengthened the team in all areas.
Lukasz Fabianski has shaken off his 'Flappy-handski' tag with aplomb during his spell at Swansea, and comes in to solve West Ham's goalkeeping issues. He will be playing behind £22m centre-back Issa Diop, arriving from Toulouse with as a club-record signing (which was quickly eclipsed in the same window). He also has amassed 25 yellow cards in his last three seasons, so he will definitely be entertaining if nothing else.
Walking, talking transfer rumour Andriy Yarmolenko finally moves to the Premier League, as does £34m man Felipe Anderson. The prospect of these two playing together in the same side as Marko Arnautovic is mouth-watering. Pellegrini showed during his time at Manchester City the free-flowing system he imposed resulted in a bucket-load of goals.
Jack Wilshere's arrival gives him a chance to resurrect his career and show the world what a good player he is, with the ultimate goal of breaking into the England squad once again.
With all these new players, it is hard to determine how they will all settle to life in the Premier League and at West Ham. It's not the time for outlandish claims of finishing in the top six, but the best West Ham bet is for Marko Arnautovic to top-score for the Hammers.
He was top-scorer by a distance last season with 11 goals and will be playing centrally again this time, but surrounded by better players and coached by a better manager. Arnautovic is favourite to be West Ham's top scorer, but that doesn't mean there's no value.
Arnautovic West Ham top league goalscorer - 1pt @ 15/8