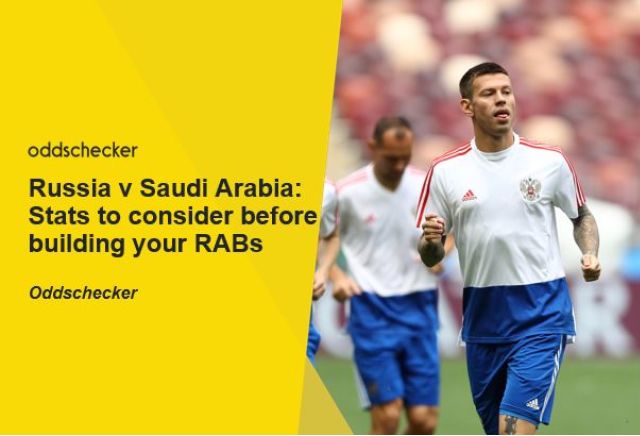 We've crunched the numbers and reviewed the trends to help you build your World Cup RABs.
Fedor Smolov to be carded and to score
The FC Krasnodar striker is more known for his goals, with a record of 12 in 30 for Russia, however the finish to Premier Liga season proved when the pressure mounts he's prone to picking up a card or two.
Fedor Smolov picked up four bookings in the last five games of the league season. With the World Cup being so high pressured, especially being both the home nation and opening game, the striker looks a sold bet to be carded.
However, it would also be foolish to ignore his goal scoring record, especially against the lowest ranked team in the tournament. He's the most likely to bag for the hosts.
The Saudi Arabian midfield legend will be one of the most experienced players at the World Cup, playing well over 100 times for his country. Al-Jassim has picked up two bookings in his last three outings on international duty.
In a game where Russia are likely to dominate the game, Al-Jassim will have to lend upon his experience to break up play which has a high chance of leading to a booking.