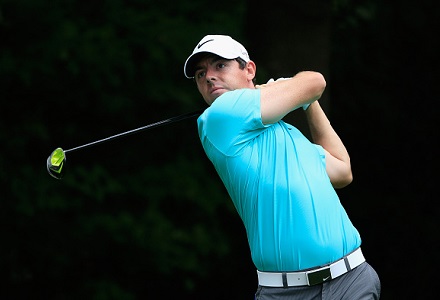 We'll plough on after last weeks heartache and try and find a winner in the end of season finale that is the
Tour Championship
. East Lake is a great venue for this dramatic finish to the season and with a 10 million dollar bonus for the Fedex champion it will no doubt be a great watch. The field is down to 30 runners and with points reset everybody has a mathematical chance of walking away with the big prize.
Jason Day
arrives here with fire brigades closely following his camper van as he bids for Fedex glory. He has every chance and I'm a shade disappointed that we can not invest at the price this week. I wrote a few weeks ago that I would pass him up during the playoff events (huge mistake) as I felt East Lake was the most suited to Day's game. He finished 4th here last year and I've always envisaged him winning around this track.
He has a power game and accurate irons which is a premium around here. I've backed him before the win the Fedex in the last few years, and this seems like it might be his year. He wasn't overly impressive during the final two days last week, although you can't judge too much as he was miles clear and just coasting to victory. The price of 7/2 is just far too skinny for us to invest in and we'll applaud him should he walk away with the big money.
We backed
Rory Mcllroy
last week and he simmered nicely. If only for Day running away with the title last week I feel he would have invested a bit more in his game to compete. A 4th placed finish was a decent return for Rory with some parts of his game still a bit rusty. The crucial thing was as the week went on he started to hole more putts. There were plenty of putts over the week, especially the first two days where if he had have holed his fair share he would have given Day a lot to think about. His two outings at East Lake have resulted in a 10th and 2nd placed finishes. Both those finishes have also been when he wasn't completely firing so I've got high hopes of Rory mounting a serious charge here this week.
We've backed him a few times in recent weeks simply because of the value in his odds, however this week is different. Bookies have got his odds about right this time however his chances are clear for all to see. This is a hefty enough bet considering there's not many who can compete with the top golfers right now. There are some events that Rory is certain to win over his career. The Matchplay was one which he has now notched, the Masters another, and this event is certainly one to add to that list. 10 million dollars is a lot of motivation for Rory, and motivation is part of the problem. He lost a bit of heart last week I believe with Day running away with proceedings. This week he should be perfectly poised to make a serious challenge.
Of the others near the top of the market
Stenson
and
Dustin Johnson
appeal. Stenson has been playing some solid golf and arrives here a former winner of the event. Dusty has also played well here although both prices are of little interest with the chances of the top two in the market. Matt Kuchar again played some good golf last week but I've expected some better performances of late. Although he has been quite consistent I'm not prepared to go in again. Jim Furyk arrives here with some handy course form however a hand injury forced him out last week and I think he'll probably just be turning up for the bonus prizes on offer for completing.
There are no other bets that appeal in this 30 man market so we'll be going to war with Rory alone. I can't see past Rory and Day. Day has every chance with course tailored to his game however the price will put the masses off. Rory is the better proposition.
Recommended Bet: Rory McIlroy - 4pts @ 13/2
Lost 4pts