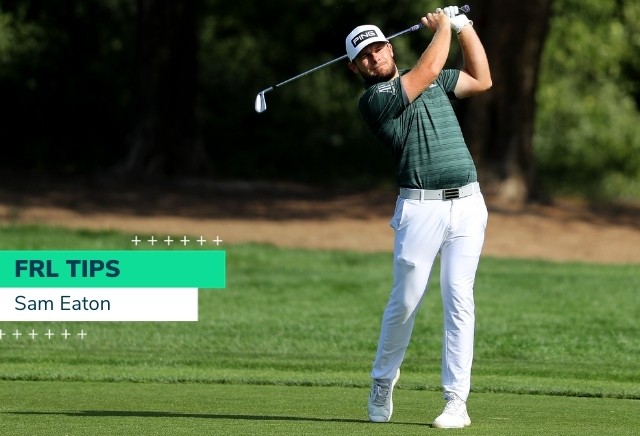 Sam Eaton brings us his predictions for First Round Leader at this week's WGC Workday Championship.
First Round Leader specialist Sam Eaton has five selections for this week's WGC Workday Championship at the Concession Golf Course in Florida.
All of Sam's tips are based on statistics and models built on the course requirements.
Another place last week, Niemann managed to get a little money back but continues the streak of placing. The Chilean made it 10 places and one win in 2021, so close to big profit on numerous occasions.
It's difficult to gauge a certain understanding of the statistical requirements of The Concession Golf Club due to the lack of tournament history. Looking at the layout of the course and also looking at a few quotes from players/experts, there's a few hints to look at.
Despite the course featuring four par 5's there only appears to be one which appears an eagle chance for some of the longer-hitters. The layout of the course appears to favour players who layup and target the birdie.
Therefore we'll be focusing on strong short iron players, driving distance will be of some benefit but I'd probably but more of a preference on control, scrambling will be key and finally you will need to make some putts on these Bermuda greens.
WGC Workday Championship - First Round Leader Tips
Patrick Cantlay 25/1 (6 places - 1/5)
Patrick Cantlay flopped a little at the weekend, but is on a heater. The American has been on fire lately, with two podium finishes in his last three events, and a win at the Zozo not too long ago.
Cantlay picks up shots on the field in both the wind, and on this surface. His iron play has been pretty consistent of late, and he has averaged 2.5 shots gained on the field in approach play in the last five tournaments.
He's also been getting off to a pretty quick start, he was the first round leader with a 62 at Pebble Beach and was 4th after the first round last week.
Patrick Cantlay 1pt e/w 25/1 (6 places - 1/5)
Patrick Cantlay - 1pt e/w @ 25/1
Ryan Palmer 55/1 (5 places - 1/4)
Ryan Palmer is another one in pretty solid form, the American has finished in the top four in three of the last five PGA Tour events. The secret behind that success has been a solid game with the irons, plus a red-hot putter at the Farmers.
This is the only surface where Palmer picks up shots on the field, and historically he's performed very well in windy conditions.
Palmer is in the top ten in terms of shots gained on par 5's and from close proximity in the previous six months.
Ryan Palmer 1pt e/w 55/1 (5 places - 1/4)
Ryan Palmer - 1pt e/w @ 55/1
Tyrrell Hatton 33/1 (6 places - 1/5)
Hatton's odds don't really add up compared to others in this field, when you factor in his approach game and win equity over the last year.
Hatton has gained on average 2.8 shots in approach play in the last five events, and has had a pretty hot putter.
The Englishman has numerous top ten finishes after the opening round in the last six months, which includes a first round lead at the CJ Cup.
Tyrrell Hatton 1pt e/w 33/1 (6 places - 1/5)
Tyrell Hatton - 1pt e/w @ 33/1
Joaquin Niemann 40/1 (6 places - 1/5)
It was a toss up between Webb Simpson, Marc Leishman and Joaquin Niemann for the last position. The Chilean gets the nod again even with his less than inspiring weekend in California.
Niemann has finished in the top twelve after the first round in the last five events, which included leading the way in Hawaii. Remove Niemann's approach play last weekend, and his numbers would have been superb. He gained over 4.1 shots on the field at the Sony Open and 7.3 shots in approach at TOC.
A bit of luck and a hot putter will give him every chance in Florida.
Joaquin Niemann 1pt e/w 40/1 (6 places - 1/5)
Joaquin Niemann - 1pt e/w @ 40/1