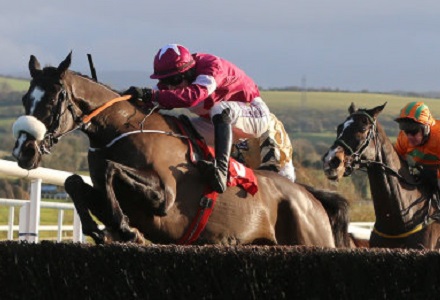 Thurles takes centre stage today with all eyes on Don Cossack for the Gold Cup. I am sure he will win but the best bet for me is in probably the worst race on the card at 3.15. I don't know much about Irish trainers unless their names begin with WP or Gordon, but one trainer who churns out very good returns on my numbers is Robert Tyner and I am hoping Tooreen has been plotted up for this modest event.

She was decent over hurdles but until last time out had evidently not taken to fences though she had been held up in all runs whereas her better runs have been when prominent over hurdles. I will be watching closely for a change of tactics here with a view to topping up in running. She has been absent since September but Tyner returns a profit with horses absent for longer than 100 days so I can live with that especially as she is 17lbs lower than her hurdles mark.

Tyner has trained three individual mares to win around Thurles, which suggests he targets the track to me. Enright is a master around Thurles and the sire Gold Well is one of my favourites to be with.

Given the absence I will be hoping to see Tooreen strong in the market but I am happy enough to go in with a 3 point nap.
3.15 Thurles - Tooreen - 3pts @ 5/1
Lost -3pts
Backing a trainer jockey combo in good form stood us in good stead yesterday with a well-backed winner and Keith Dalgeish/Tom Eaves have been a solid winter combination for a few years now. Chookie Royale won for the pair yesterday and Look to have a solid chance with Archie's Advice looks to have a sound chance at Southwell 2.00.

On a recovery mission after getting stuck in traffic last time, he showed himself in good form in being beaten less than two lengths. He has won off a higher mark in the past and his turn is near again. His sire has had winners from few runners on the track. Take him to beat perennial maiden Billy Bond.
2.00 Southwell - Archie's Advice - 2pts @ 3/1
Lost -2pts