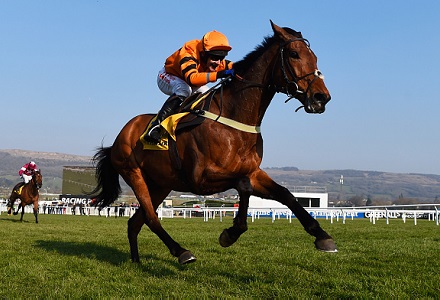 Following news Thistlecrack will undergo a second scan, there has been movement on the exchanges.
Thistlecrack was ruled out for the rest of the season after suffering a slight tendon tear. But trainer Colin Tizzard has announced he wants to undergo a second scan to double check.
The former Gold Cup favourite hasn't suffered any swelling so Tizzard is keen to make sure it is the right decision. The news seems to have impacted the market with Thistlecrack trading at 9/1 on the exchanges on Sunday night.
Tizzard told the Press Association: "We are going to scan him again on Tuesday. There was a little tear there, but there is no heat or swelling there now.
"We just want to check again, just to please ourselves really. It is not like he is walking around with his leg in a bandage," added the trainer.
The news of Thistlecrack's withdrawal last week had seen stablemates Cue Card and Native River lead the betting to win the Gold Cup. But punters will now be keeping a close eye on the market and be keen to hear what comes from Tuesday's scan.