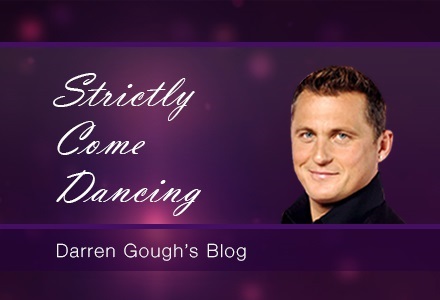 I'm absolutely amazed at the standard of dancing in the first week of the show and it's already obvious to me that this is going to be one of the best renewals of Strictly since the show began in 2004.
I was majorly impressed with a number of the contestants but there is only one place to start and that is with
Peter Andre
. He's been dancing all his life and it shows, I thought he was brilliant on Saturday night and it's no surprise to me that he's already a short-priced favourite to win the series.
The public will love him, especially the women - who form a large part of the voting audience, and that profile alone will carry him a long way. Most of the male contestants prefer to do ballroom dances but Peter is different, I think he'll excel at the Latin numbers – he certainly did on Saturday when his Cha Cha was ridiculously good first effort.
This isn't going to be a one horse race though because several others caught the eye on the first weekend, notable
Kellie Bright
and
Anthony Ogogo
, who did really well given he got the Jive first time up – one of the most difficult dances of all. I remember getting the Jive and Samba in weeks 7 and 8 and I was dreading them, it just wasn't me.
Jay McGuinness
can also move and I was really impressed with his first effort. He had really good arm/hand coordination and he could go a long way if he improves his personality, which will come as he gains confidence.
People will love
Ainsley Harriott
, he's got such a bubbly personality and he can dance too, so I would think he'll stay in the competition for a while.
And you can't forget
Helen George
either, I loved her Waltz and she could be a dark horse in this competition. She got great comments from the judges and don't be surprised if there is loads more to come from her.
Katie Derham
pulled off her Jive and I can see why some punters have latched on to her at decent odds, but she's just one of many really good dancers in the show at this stage – and I haven't even mentioned
Georgia May Foote
who did very little wrong in her Jive, in fact she probably did the best Jive of the night, and is sure to have a big following amongst the younger fans.
Don't write off
Iwan Thomas
either. He is one of the favourites to be eliminated first time up but if he can survive this weekend then I can see him improving no end. I've worked with Ewan on numerous occasions and he's one of the most determined people I know – he'll be in that practice studio 6 hours a day and he could go much further than people think. He can't win it though.
It's hard for the boys to start with, you get some real stick from your mates but once you get through that first dance your confidence rockets and it's probably unwise to judge most of these guys on just one dance.
Daniel O'Donnell
will get through the first week no problem, he's got a big following and I thought he did well enough in his first dance, so I'll be surprised if he's in the bottom two this weekend.
Someone has to go though and it will surely be
Carol Kirkwood
who looked pretty hopeless in her first dance. She's bound to be in the bottom two but if Jeremy Vine gets the Jive then he could be bang in trouble too because he'll score really low.
So much depends on what sort of dance you get given, you could see it with one or two of the girls, the likes of
Jamelia
and
Kirsty Gallacher
, who both did Waltz's and got dragged around a bit because the likes of Brendan Cole are so competitive.
In summary, it was an incredible first week of dancing and
Peter Andre
already looks the one to beat, but several of the others have shown they can dance to a high standard and I would think at least two or three of them are likely to improve considerably as the show progresses.
Carol Kirkwood to be eliminated first - 1pt @ 10/3