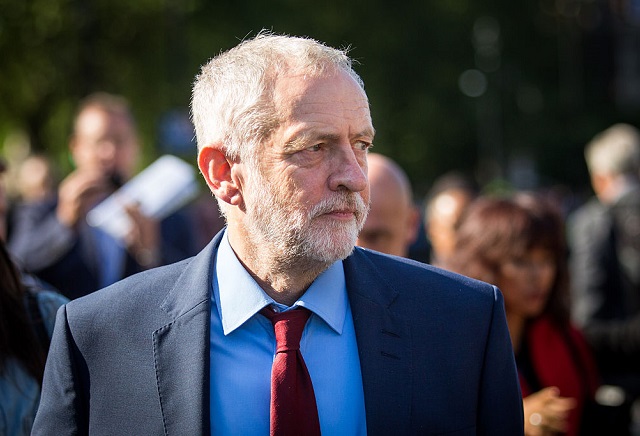 Political betting expert Christopher Ward takes an early look at the Oldham by-election.
The Oldham by-election: Will Corbyn get off to a winning start, and if so by how much?

On 3rd December Jeremy Corbyn will face his first electoral test as Labour leader when Oldham West & Royton goes to polls in a by-election caused by the death of long-serving Labour MP Michael Meacher.

In some regards, this is perfect territory for Labour to fight their first battle of the Corbyn era. It is traditionally a rock-solid Labour seat, held by Labour by over 14,000 votes at the General Election.

The Tories dropped back to third here in the General Election and will only offer a token presence. The Lib Dems and Greens fared even worse in May – both losing their deposit – and will almost certainly be a further £500 down come December 4th.

Consequently, Labour are best priced at 1/10, with UKIP in second ranging from 11/2 to 8/1 (Ladbrokes).

It would be little short of an electoral earthquake if Labour lost this seat and, while Labour's price may well lengthen in the coming weeks, they will almost certainly hold on, albeit with a reduced majority.

There are, however, very real concerns for Labour in this by-election and we can expect UKIP – who have emerged as the only serious challengers to Labour here and in many parts of the north west – to push hard in second.

UKIP's hopes here will rest on two factors: that they can build on their recent electoral surge in the North West and on uncertainty over how Labour will fare against them under Jeremy Corbyn's leadership – particularly on issues such as immigration, Europe and defence.

The ghost of another by-election will also hang over this race – the September 2014 by-election in the neighbouring seat of Heywood and Middleton, when UKIP's candidate John Bickley came within 620 votes of taking the seat from Labour. The closeness of this result was not predicted by the pollsters (who foresaw a 19% win for Labour just a few days before the by-election) or the betting markets.

It is no coincidence, therefore, that UKIP have selected Bickley as their candidate again to fight this by-election. It is also no surprise that UKIP's campaign is already focusing on the issues they believe Corbyn is weakest in Labour's traditional northern heartlands.

So expect in the coming weeks that UKIP will try to turn this seemingly unwinnable seat into an early by-election on Corbyn's leadership.

That adds an element of the unknown to this contest, but UKIP do not have the same momentum or unity they had at the time of the Heywood and Middleton by-election, and even at their current price (8/1) they do not represent a value bet to take the seat.

There could be some value on UKIP as a bet-to-lay as the campaign gets into full swing, although their price has actually lengthened in some markets in recent days.