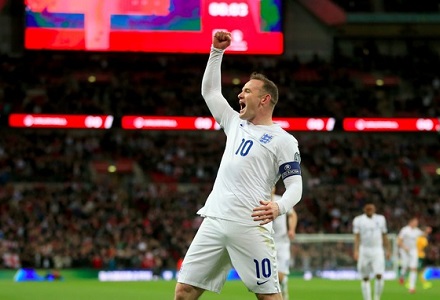 The challenge is simple. Can we at Oddschecker use the tools and features available to us on Oddschecker.com to turn £10 into £1000 in time for the Euro 2016 kick-off on Friday 10th June.

We will start the challenge with just £10 and will attempt - with a combination of skill, expertise and blind luck - to get as close to the magic £1000 mark as we can.

Each day we will publish an update on the running total and state what our bets will be for that day and the stake.

The challenge will involve a variety of different bets on all sports and all markets with different stakes and risks attached.

The stakes:

THE BANKER – an odds on shot that shouldn't let us down
DOUBLE YOUR MONEY – an even money shot
THE LUCKY PUNT – based on nothing else than a lucky number or name
THE PEOPLE'S CHOICE – YOUR suggestions on what you think we should be backing
THE GAME CHANGER – small stake, big return.
All OR NOTHING – desperate times will mean desperate measures.

Day One

It seems fitting to kick-start the challenge with a football bet especially with plenty of International action on offer.

England v Australia looks like the best place to start and FootballFormlabs have done the hard work for us by actually doing some research. They've gone for England to win and keep a clean sheet and at that price who are we to argue!

England to win to nil - 5pts @ 39/40
With this £10 burning a hole in our pocket and having checked our calendar to see that the Euros is actually much closer than we first realised when we agreed to this challenge, we need to go on the hunt for big profits from low stakes.

So to accumulator town we go with our £1 stake our only friend.

International friendlies can be a minefield at times but we have to be brave and logical and trust that the best teams will prevail.

Home wins are our currency and we'll back Slovakia, Czech Republic, Croatia, England (if Roy's boys lose tonight then we may as well pack up now) and Northern Ireland.

We're looking at a profit of around £4.50 from our £1 stake which is not to be shirked at at this stage of the challenge.

There's a nagging temptation to add a Rep of Ireland draw to the slip - adding over £13 to our winnings - but we stay strong (boring) and resist.

Rep of Ireland draw - 1pt @ 44/19
Day Two
Eric Dier. Eric chuffing Dier.
His own goal cost us the perfect start to this challenge. That and our inability to take the necessary risk of adding our hunch on ROI and Netherlands finishing as a draw.
That combination has literally put us back where we started with £10 (plus 50p).
No shortage of action to choose from today with the Champions League and Play-off finals in quick succession this evening, world class boxing as Ricky Burns bids to make history and a bumper day of horse racing.
Tip One
We're obviously not going to reach the £1000 target by just backing favourites but in both finals, the favourites are odds against. Hull at 7/5 look a shade big considering they finished 9 points ahead of today's opponents Sheffield Wednesday. They have Premier League quality in their squad who all have big-game experience which should hopefully see them through.
Real Madrid are Real Madrid and although Altetico are probably the one team no one wants to face in World football, Madrid's Galacticos will surely thrive on this stage and make the difference.
The double pays 5-1 and we're going big! £4 will be staked in an attempt to kickstart our efforts.
REAL MADRID/HULL WIN DOUBLE - Stake £4
Tip 2
We need as much help as we can get for this challenge so we've enlisted the help of Andy Holding as we can't afford to look a gift horse in the mouth.
Admittedly, at first look, risking any portion of our pot on a 23 runner handicap in Navan looks like madness. But #InAndyWeTrust and at 6/1 it would be a welcome boost to the pot.
SWEETEST TABOO (9-2) - Stake £1
Tip 3
We've got one more in us. One more roll of the dice. And it's back to the Champions League Final we go. A look at the FGS market reads like a who's who of the world's best strikers. But if you keep on scrolling (and scrolling) you find everyone's favourite red card merchant Sergio Ramos.
Atleti will be tough to break down as always so it may be that a setpiece could be where Real have the most joy and at 33/1 we can't resist a £1 stake on the Spaniard.
SERGIO RAMOS FIRST GOALSCORER - Stake £1
RUNNING TOTAL £4.50
Sweetest Taboo - 1pt @ 9/2