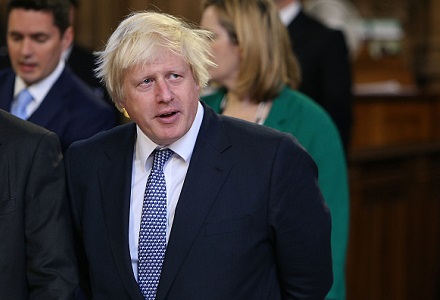 It seemed as good as over last week, the
Remain
campaign had all the momentum and it looked as though the final nail was in the coffin.
There were numerous polls from ComRes, Opinium, YouGov, Ipsos Mori, ORB and ICM all giving the indication that the Remain campaign had a clear advantage over
Leave
. A YouGov poll had the Remain campaign with a 20 point lead, which is huge considering most polls have been neck and neck in recent weeks. The bookmakers latched onto this and so did numerous Brexit campaigners.
The Remain outcome eventually came in to as short as 1-6 with a few bookmakers, whilst Leave drifted as far out as 9-2.
A number of Brexiteers within the Tory party started to show signs of defeat being only a matter of time as they began to turn on themselves. Boris Johnson and Michael Gove targeted David Cameron to see how they could oust him post-referendum, no matter what the outcome may be.
There were comments from many observers within the politics field - what is it exactly that prompted this huge wave of support to the Remain campaign? Most put it down to the economy. Elections in the United Kingdom are won - more often than not - on the economy, and that was the entire focus of the week for the Remain campaign.
Over the bank holiday weekend, momentum seems to have halted and it's began to go the other way.
BMG released a poll last week, giving the Leave campaign a slight advantage. ICM then released two polls on Monday, one was online and one via the phone, giving the Leave campaign a near four point lead in each poll.
What caused this shift? The whole week was dominated by migration. The latest figures show that net migration stands at 300,000 in last 12 months. This is despite the Tories saying it should be in the "tens of thousands".
The Remain side will focus on the economy, the Leave side will focus on immigration, it all makes for an interesting three weeks until the referendum is held.
The Leave outcome has been cut into as short as 9-4 – this referendum is unpredictable and anything could happen!
Leave - 1pt @ 11/4