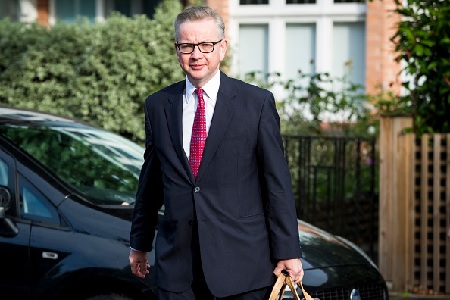 Opening odds for Michael Gove as he announces Tory leadership run.
Justice Secretary Michael Gove has this morning announced his intention to run for leader of the Conservative party.
A prominent figure in the campaign for Brexit, Gove was expected to support Boris Johnson in the leadership vote and had previously distanced himself from the top job.
It seems he has lost faith in Johnson's ability to lead the UK post-Brexit in EU negotiations and in a statement said:
"In the next few days I will lay out my plan for the United Kingdom which I hope can provide unity and change."
As such, Boris Johnson's odds to lead the party have moved from evens to 4/1 in some places as his reputation takes a hit in the wake of Gove's announcement. Further to that though, he has lost the support of one of the most prominent members of the Tory party in Gove and all of the support he brings with him.
Teresa May is now the clear favourite in the market at 11/10 and you can get odds of around 4/1 on Gove to win. It is felt that Gove handled himself very well during the Brexit campaign ,and, as his campaign picks up pace and more MPs come out in support of him his odds may well shorten in the days and weeks to come.