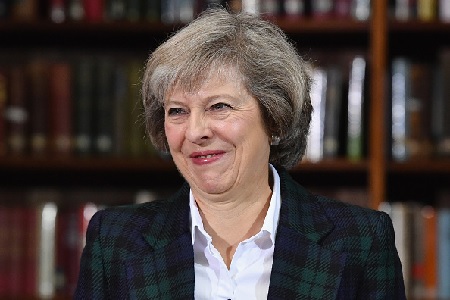 In the wake of Boris Johnson's announcement that he will not be running for leader of the Conservative party odds have shortened for one politician in the race to be the next prime minister, but can Theresa May win over her party and take her place in Number 10.
Despite supporting David Cameron in a campaign to maintain the UK's membership of the European Union Theresa May's announcement that she will be running for leader of the conservative party has been taken extremely seriously by the bookies. Dramatically shortening odds for Theresa May to win the vote has meant she has quickly risen to the top of the pile as the firm favourite to become the next Prime Minister.
As a relatively quiet supporter of the remain campaign, May has escaped the usual criticism after the vote and has chosen now to act on her long term ambition to be the 2nd female prime minister of the UK. Pitching herself against her only main rival Michael Gove, she may benefit from her less active role in the EU referendum campaign and will be seen as a new and safe pair of hands over the conservative party.
The Home Secretary has overcome adversity in her last role and escaped relatively unscathed compared to her competition Michael Gove, who's policies relating to education have made him a much less popular figure among the public.
Theresa May opening her campaign without mixing her words stated; 'My name is Theresa May and I think I'm the best person to be Prime Minister of this country'.
Despite the success of the Leave Campaign Boris Johnson's announcement he will not be standing for leadership of the conservative party will only bolster the Theresa May campaign.
With huge public support and backing from within the party itself, Theresa May finds herself in a strong position as the bookies favourite to be the next Prime Minister.