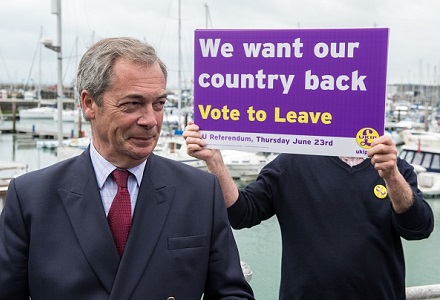 Nigel Farage this morning resigned as leader of the UKIP party for the second time.
Farage resigned after the 2015 General Election and then returned to the party as leader but this time round he says there will be no repeat performance.
He has today said that "his political ambition has been achieved" after the leave result in the EU referendum, adding that the party was "in a pretty good place".
He thinks that the party's best opportunity is in attracting Labour voters, so let's have a look at who could be leading that strategy.
There is no clear favourite in the market but Steven Woolfe and Paul Nuttall are currently leading.
Paul Nuttall is the deputy leader of UKIP as it stands, is an MEP for the North West England region and would be a logical choice to take over. Steven Woolfe is also an MEP for the North West England region. Both have struggled when contesting parliamentary seats in the UK though.
Both have been big market movers and their odds have been coming in over the course of the day. Woolfe has come in from 7/1 to 2/1 in places and Nuttall has come in from 8/1 to 9/4.
Two members that have not done so well are Suzanne Evans and Douglas Carswell. Evans has moved out from 5/6 in June to 4/1 today and Carswell has moved out from evens to a massive 8/1. Could be something to do with his tweet about Farage earlier today.