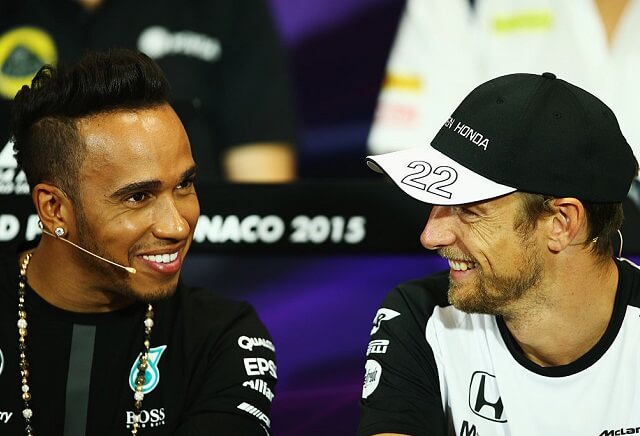 In a tennis-dominated weekend, could a British F1 double act steal the show?
This weekend the Formula One returns to British soil as the teams takes to Silverstone for one of the most exciting races of the season. All eyes will be on Lewis's ongoing battle with Nico Rosberg, but could our Great British double be the best bet for race day?
Lewis Hamilton takes to the track with an obvious home advantage having won for the last two years at Silverstone, leaving Nico trailing him by over 10 seconds in 2015. The local boy has some ground to make up in the Drivers' Championship and will be keen to close the gap on his team mate in this stage of the competition.
Having regained his form at the Red Bull Ring and shocking Rosberg fans with a win, Lewis is the bookies favourite to take first place at his home grand prix. However, there's another British driver coming into form on the back of Austria, that would add value to your bet slip.
The second part of the Great British double comes from the Honda McLaren team and is former world champion Jenson Button. The homegrown driver, from Frome, made the country proud when he won the world title in 2009 and has been driving competitively ever since. The experienced racer has been in Formula One for 16 years and has earned 1227 points and 50 podiums since he took to the track in 2000. Having earned 13 points from nine races, Button will be aiming to finish in 10th or higher in order to secure valuable points for McLaren in this stage of the season. Coming 6th in his last race, Jenson has found his form and will be looking to do just as well at Silverstone on Sunday.
In a time when national pride is at an all-time high, the home advantage has never been so important and our British drivers will be heading into qualifying with confidence on their home turf. Daunted by last week's shock defeat, Nico Rosberg could struggle to get into his usual rhythm and Lewis may find himself on pole position for the start of the race.
As favourite Lewis Hamilton comes back into form and Jensen button looks set to enjoy one of his favourite circuits, the Great British double could be a shrewd move for one of the biggest weekends in the Formula One calendar.
Backing Jenson Button for a points finish and Lewis Hamilton for a win in the 2016 British Grand Prix might top off a truly memorable weekend!
Lewis Hamilton - 1pt @ 24/23
Jenson Button - 1pt @ 11/10