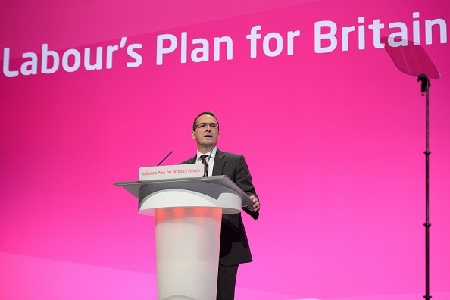 Owen Smith, a former shadow cabinet minister, has today announced that he will oppose Jeremy Corbyn's leadership of the Labour party.
Owen Smith, MP for Pontypridd, who quit from the shadow cabinet last month, launched his leadership bid this morning by saying he could "heal" the party and move it forward from it's internal strife.
He is the currently the favourite to become next party leader, with best odds of 11/10, in front of Angela Eagle at 7/1.
Eagle has suffered a lot in her bid because of timing. She announced her bid while Andrea Leadsom was announcing her departure from the Conservative leader race and as the first MP to oppose Corbyn, faced vandalism of her office and a backlash from the Labour public.
If Corbyn is unseated by anyone it is surely going to be Owen Smith, who has announced his bid in far more favourable circumstances and has held a more prominent position in the shadow cabinet than Eagle.
If Corbyn does remain as leader at the end of the election however, you would expect one of his allies to take over. John McDonnell, the shadow chancellor, can be backed at 14/1, Dan Jarvis at 23/1 and even a return to the helm for Tony Blair at 200/1.