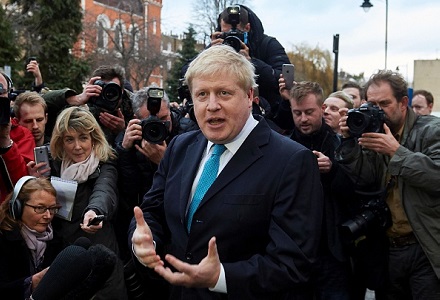 With Theresa May's new cabinet now in place after a dramatic reshuffle of MPs, the bookies don't have much faith in Boris Johnson as the UK's new Foreign Secretary. As bookmakers begin to publish odds for which of the cabinet will leave the front bench first, we look at why the prices are what they are and who could be the first to go.
As Leader of the out Campaign, Boris Johnson withdrew from a Conservative Party leadership bid before being appointed Foreign Secretary by Theresa May earlier this week. With a track record of provocative comments and embarrassing international incidents, Boris may struggle to find his feet in a role normally reserved for the less eccentric politicians.
With odds as short as 6/4 with some bookmakers and 4/1 with most others, the former mayor of London could be on his way out before he has had a chance to prove he's capable of representing the UK abroad. Unlikely to be sacked, the odds will be based on a resignation from the foreign secretary, who just a month ago was favourite to be the next UK Prime minister.
Despite short odds on an early exit for Johnson some bookmakers are also pricing an exit of 2020 or later at 6/4 showing that the industry believes Johnson's career in the Theresa May government will either be very short or exceptionally long, potentially serving the full term as Foreign Secretary.
At 6/1 the bookies think Andrea Leadsom might be on thin ice as the new secretary of state for Environment, Food and Rural affairs who sits under Theresa May's leadership for the first time. Having exchanged words during their race to be Prime Minister, Leadsom may have offended the new PM and might be one mistake from the back benches. David Davis carries the responsibility for finalising the UK's exit from the European Union and holds a price of 7/1 to leave the cabinet first.
With the bookies backing Boris to go we may well be seeing a new foreign secretary before we've even left the European Union.