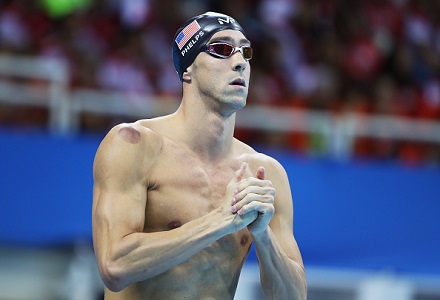 One of the best moments of London 2012 was South African swimmer Chad le Clos beating Michael Phelps in the 200m Butterfly to win gold, and of course the interview with his dad Bert that followed.
Four years on and le Clos has the chance to beat Phelps again. But in his quest for gold he will not only have to beat Phelps but two Hungarian swimmers, Tamas Kenderesi and Laszlo Cseh, who are more than likely to be in contention as they turn for the final 50 metres.
The bookies are clearly expecting Phelps, favourite at 13/8, to rise to the occasion and land another Olympic gold but it may not go all the American's way.
Kenderesi has gone the fastest in qualifying for the final and cannot be disregarded. Others have taken note of his speed in the pool and after starting as an outsider at a huge 66/1 on Monday, he is now second favourite at around 7/2.
Kenderesi's fellow countryman Cseh, best price of 4/1, beat le Clos by 0.2 seconds to win gold at the World Championships last year and prior to the heats was BBC commentator Adrian Moorhouse's on-air tip for gold. A shout that cannot be ignored.
It is set to be an exciting race and le Clos proved in 2012 he can flourish on the global stage. With his mum and dad both battling cancer but in the crowd watching it will certainly be another emotional win if le Clos can triumph once again.
The race will be in the early hours of Wednesday morning, scheduled for 2.28am, and while a Phelps win is considered a formality by some don't be too surprised if you wake up to the news of another name taking gold.