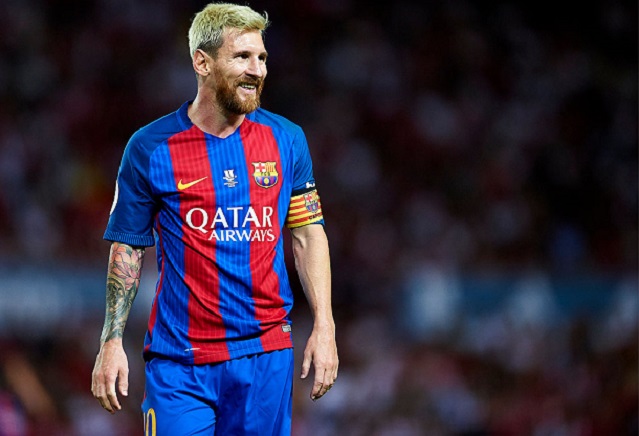 Barcelona take on Sevilla in the second leg of the Spanish Super Cup. After a comfortable 2-0 away victory, today's biggest bet is £1,000 on Barcelona to win. The bookmakers currently have them installed as the 1/3 favourite to win the match at the Nou Camp.
Barcelona - 1pt @ 1/3
The second biggest bet of the day is for Hilary Clinton to win the US Presidential Election. This comes a day after Donald Trump has shaken up his presidential campaign for the second time in two months. Clinton has been the favourite to win the election since it begun and as we get closer it's looking ever more likely. With odds of 2/7, one punter has placed £777 on Clinton to win the Election in November.
Hilary Clinton - 1pt @ 2/7
In third comes racing from Killarney. The 18:30 race has a strong line up but one punter reckons they know the winner already. General Macarthur is the second favourite in the race and we have seen a £500 bet placed on the three year old to win at odds of 5/1.
General Macarthur - 1pt @ 5/1
Next up, American Brianna Rollins is the heavy favourite to win the 100m Women Hurdles. With the semi-final due to take place on Thursday and the final straight after, one punter staked £450 on Rollins to win the event. With odds currently at 4/9, this will certainty change once she qualifies for the final, if all goes to plan tomorrow on the track
Brianna Rollins - 1pt @ 4/9
Our final bet comes in the 15:05 race from York. Idaho has gathered plenty of interest, including from our expert tipster
Sam Turner
. The three year old is said to be head and shoulders above the rest of the field and we've had two punters place a £400 bet on Idaho to win at 10/11 and 8/11 respectively.
Idaho - 1pt @ 8/11