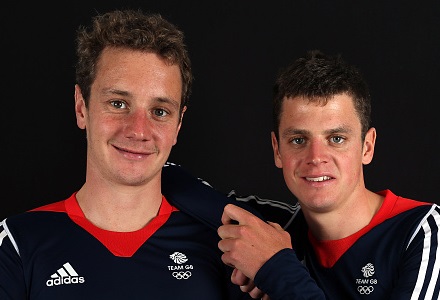 Alistair Brownlee is the clear favourite at 5/6 for the triathlon at the Olympics later today, with brother Jonathan also aiming for a medal.
It's a familiar story in the triathlon event at Rio 2016 with Team GB's Brownlee brothers both in contention for a medal, as was the case at London 2012. The winner of the race seems like something of a foregone conclusion according to the bookies, with Alistair the clear favourite at best odds of 5/6.
Brother Jonathan looks set to continue to be outshone by Alistair and is 8/1 to win the triathlon. The most likely result for him will be to repeat his performance at London 2012 by winning bronze, with Mario Mola ahead of him in the betting at 3/1 to win outright.
Those three do seem to be a cut above the rest of the field and it's hard to see Jonathan not picking up a medal at all. He is best odds 11/10 to make it onto the podium alongside his brother by winning a medal.
The brothers will be targeting a better result than that though and if Jonathan can avoid any penalties, like the one he incurred at London 2012, there is a real chance of a podium one-two. Should they achieve that feat, they would be only the ninth pair of brothers in summer and winter Olympic games history to finish with a gold and silver medal in the same event.
One thing in their favour is the course. The bike course is extremely hilly and after riding in the Yorkshire Dales for most of their lives that will suit them down to the ground.