Oregon has a long sports betting history, with the state's lottery launching multi-game parlay betting back in 1989. It was before the US introduced the Professional and Amateur Sports Protection Act of 1992 (PASPA), which banned states from creating new sports betting legislation. However, because Oregon had its sports betting laws in place before PASPA, it was allowed to continue operating wagering as it had before, making it one of the four states 'grandfathered' by PASPA.
When the US Supreme Court struck down PASPA in 2018, Oregon lawmakers claimed the state could launch state-wide sports betting without any legislation as long as the Oregon Lottery oversaw it. A state-operated online sportsbook went online in 2019. However, the Lottery signed a partnership with DraftKings for the sportsbook to become the state's exclusive online sports betting platform.
Online sports betting with DraftKings is available across most of Oregon, except for Native American tribal land. Although the gaming compacts in Oregon allow the tribes to offer any type of gambling permitted by the state, most tribes operate their own retail sportsbooks. In addition, there are three commercial retail sportsbooks in Oregon. 
| Tax Rate | Regulator | Launch Date | Registration |
| --- | --- | --- | --- |
| N/A | Oregon Lotteries (Operator) | October 15, 2019 | Online |
If you want to learn more about sports betting in Oregon, read this complete guide written by our US betting experts, where you'll find information about betting on an online sportsbook, retail sportsbooks, and the latest sports betting legislation.
Best Sportsbook Apps and Bonuses in Oregon
DraftKings
Originally, the only online sportsbook in Oregon was Scoreboard, which was operated by the Oregon Lottery and powered by SB Tech technology. In January 2022, the Oregon Lottery launched DraftKings as its new and exclusive sportsbook platform provider. 
The DraftKings sportsbook site and app offer several new features previously not offered on Scoreboard, including same game parlays.
Bet $5, Get $150 on Mavericks vs Nuggets
Payment Methods








BetMGM
While only one online sportsbook is permitted to operate across Oregon, BetMGM has partnered with Spirit Mountain Casino to provide a retail sportsbook on tribal land. The sportsbook offers a high-definition video wall that allows you to watch the latest events unfold. In addition, you can use the BetMGM betting app anywhere on the casino's property, which is owned by the Confederated Tribes of the Grand Ronde Community of Oregon.
Bet $10, Win $200 on Army vs Navy
Payment Methods



Oregon Legislation Timeline
September 7, 1989: The Oregon Lottery launches Sports Action, a multi-game parlay betting game available on NFL games. It soon expands to include NBA games, excluding the state's own NBA team, the Portland Trail Blazers.
December 22, 1989: The NBA files a lawsuit against the Oregon Lottery to stop Sports Action from offering betting on professional basketball.
October 28, 1992: President George H. W. Bush signs PASPA into law, although Oregon receives an exemption on multi-game parlays operated through the lottery due to Sports Action. This makes Oregon one of the few states 'grandfathered' by PASPA and allowed to offer some kind of sports betting. 
July 1, 2007: Sports Action ends after Governor Ted Kulongoski signs HB 3466. The bill comes after the NCAA declares it won't send any major events to OR if Sports Action continues to operate. The NCAA immediately awards Portland an early-round tournament in college basketball after it passes. 
May 14, 2018: The US Supreme Court rules that PASPA is unconstitutional, paving the way for individual states to decide whether to allow sports betting. Due to its exemption as a grandfathered state, the Oregon Lottery claims it can start offering sports betting without passing additional legislation.
October 16, 2019: The Oregon Lottery launches the Scoreboard sports betting app, Oregon's first state-run betting service since 2007.
January 18, 2022: DraftKings partners with the Oregon Lottery to operate sports betting in the state. Scoreboard closes, and DraftKings becomes the only betting site in the state.
March 4, 2022: SB 1503, which proposes the legalization of sports betting on college sports games, fails to pass the Committee stage in the Oregon State Senate.
Sports Betting in Oregon
Oregon is one of the few US states which has opted to provide sports betting through an exclusive partnership with a single, third-party sportsbook. The only other jurisdiction with this type of exclusivity agreement is New Hampshire, which is also partnered with DraftKings. Check out how to bet legally in Oregon below. 
Is online sports betting legal in Oregon?
Yes, online sports betting is legal in Oregon. Without needing any additional legislation to launch sports betting, the Oregon Lottery went live with Scoreboard Sportsbook in October 2019. However, this platform was replaced by DraftKings in January, 2022.
What sports can you bet on in Oregon?
You can bet on a wide variety of professional sports using DraftKings, including its official betting partners like the NFL and NBA. The big four leagues have great coverage, but you'll also find markets for other popular sports like golf, tennis, and soccer. While college sports betting is legal, you can't bet on any in-state teams. 
Retail sportsbooks in OR are overseen by local tribal authorities, which enforce different rules to the Oregon Lottery. You can visit these sportsbooks and place bets on in-state college sports teams like the University of Oregon Ducks and Oregon State University Beavers. 
Who can bet on sports in Oregon?
If you are over 21, you can legally bet in Oregon with DraftKings or by visiting a retail sportsbook. DraftKings Sportsbook is prohibited on tribal land, and you must enable your geolocation services to prove you are playing in a regulated area.
In addition, some people are prohibited from betting due to their profession or personal history. If you have self-excluded from gambling or are banned from betting due to a criminal record, you cannot wager in OR. You also can't bet if you are employed by a professional sports team, whether as a coach, player, or owner.
Oregon also prohibits anyone who works for a sports league that creates rules, like the MLB or NCAA, from placing bets. You also can't wager if you work for a company involved in taking sports bets like Oregon Lottery or DraftKings.
Official League Data usage in Oregon
The largest provider of Official League Data to sportsbooks is Genius Sports, which signed a multi-year agreement with DraftKings to provide official league data for the sportsbook in August 2021. Anyone using DraftKings Sportsbook in Oregon can use official and accurate data for in-play and pre-game betting.
Oregon Sports Betting Handle
A betting handle indicates the total amount of money wagered over a stated period. It is an excellent way to measure interest in sports betting within a state. It is important to note that Oregon's betting handle only includes information from online sports betting collected by the Oregon Lottery. The retail sportsbooks operated by the state's Native American tribes do not declare their sports betting handle.
| Month | Handle |
| --- | --- |
| October 2019 | $5,605,244 |
| November 2019 | $17,115,416 |
| December 2019 | $22,551,453 |
| January 2020 | $21,151,604 |
| February 2020 | $20,899,825 |
| March 2020 | $9,007,680 |
| April 2020 | $4,430,648 |
| May 2020 | $7,290,190 |
| June 2020 | $7,921,864 |
| July 2020 | $14,042,425 |
| August 2020 | $25,845,403 |
| September 2020 | $26,174,303 |
| October 2020 | $29,455,228 |
| November 2020 | $25,039,884 |
| December 2020 | $26,987,303 |
| January 2021 | $34,935,891 |
| February 2021 | $29,600,150 |
| March 2021 | $24,054,960 |
| April 2021 | $25,323,061 |
| May 2021 | $27,780,213 |
| June 2021 | $24,903,118 |
| July 2021 | $18,189,572 |
| August 2021 | $17,686,198 |
| September 2021 | $25,070,339 |
| October 2021 | $37,639,041 |
| November 2021 | $32,673,216 |
Oregon Sports Teams
There are three major league sports teams in Oregon, with an NBA team and two soccer teams based in the state. Franchises like the NBA's Portland Trail Blazers and NWSL's Portland Thorns are famous for selling out stadiums and attracting thousands of fans. Read an overview of the most popular teams in OR below.
Portland Trail Blazers
The Portland Trail Blazers were formed in 1970 and won its only NBA championship in 1977. The team plays at the Moda Center and is a member of the Northwest Division of the Western Conference. After the departure of its rival, the Seattle SuperSonics to Oklahoma, the Portland Trail Blazers is the only NBA team in the Pacific Northwest.
Portland has advanced to the NBA Finals three times as conference champion, in 1977, 1990, and 1992. The franchise has also won six divisional titles. The Blazers have one of the strongest followings in American sports, with the team selling out 814 consecutive games from 1977 to 1995. This has only been surpassed by the Boston Red Sox in all US major league sports. The Trail Blazers have had three coaches and six players inducted into the Hall of Fame.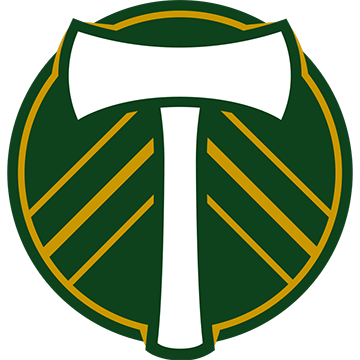 Portland Timbers
Soccer has a long history in Portland, with its men's professional team, the Portland Timbers, launching in 1975 as an expansion franchise in the North American Soccer League (NASL). This original franchise only lasted till 1982 but endeared itself to the Portland public. The team became known as "Soccer City USA" because fans were so passionate about the team. 
After an unsuccessful revival in the 1990s, Timbers was reformed in 2001 to join the USL. This started to reignite the city's passion for soccer, and top-tier soccer returned to Oregon when the team was granted as an expansion franchise to the MLS in March 2009. 
The Timbers play home games at Providence Park and won the MLS Cup in 2015, beating Columbus Crew. The franchise also reached the 2018 and 2021 finals, losing both.
Portland Thorns
The Portland Thorns is a women's soccer team playing its home games at Providence Park. Owned by Peregrine Sports LLC, which also operates Portland Timbers, they were a founding member of the National Women's Soccer League (NWSL).
Winning the NWSL three times, the NWSL Shield twice, and the Challenge Cup once, the Thorns are among the most successful sides on and off the field. The Thorns have had the highest average attendance in the league during the first seven seasons and set a league attendance record in 2019 when 25,218 watched a matchup with North Carolina Courage.
Oregon Ducks
The college athletics program of the University of Oregon in Eugene, Oregon Ducks, is a member of the Pacific-12 Conference (Pac-12). It is best known for its football team and its track-and-field team.
Oregon Ducks football played its first season in 1894 and was commonly known as the Webfoots until the mid-1960s. While the team has never won a national championship at football, it has appeared in thirty-six bowls and the inaugural College Football Playoff (CFP) national championship game.
The Ducks is also known for its hugely successful track-and-field team, who has won 32 NCAA national championships among its three disciplines. Due to its rich heritage of track-and-field, Eugene is known as Tracktown, USA. 
Its iconic coach from 1948 to 1973, Bill Bowerman, pioneered many coaching techniques and co-founded the global sports goods manufacturer Nike in 1964.
Oregon State Beavers
The athletics teams of Oregon State University, known as Oregon State Beavers, compete in seven NCAA Division I men's sports and nine NCAA Division I women's sports, respectively. The school is a member of the Pac-12 conference and is known for its football and baseball teams. 
Its football team won four conference titles in 1893, 1897, 1941, and 1956. It has also been co-champions in 1957, 1964, and 2000. It has appeared in eighteen postseason bowl games, including a 41-9 win in the 2000 Fiesta Bowl against the University of Notre Dame Fighting Irish, which saw the Beavers rise to number four in the AP Poll. Head Coach Jonathan Smith, QB in the record-breaking 2000 team, led the team to back-to-back bowls in 2021 and 2022.  
The Beavers has also recently had success with its baseball program, winning its first three College World Series (CWS) titles between 2006 and 2018. It has won the Pac-12 baseball championship twenty-six times and reached the CWS four times. Notable major league players like Jacoby Ellsbury and Darwin Barney played college ball at the Beavers. It plays its home games at Goss Stadium at Coleman Field.
Oregon Sports Events
There are several sports events held in Oregon alongside its major league sports teams. There is something for fans of every sport, including golf competitions, running tournaments, and motorsports. Check out the best OR sports events below.
Portland Classic
The Portland Classic is part of the LPGA Tour and is held annually at the Columbia Edgewater Country Club. As the event was founded in 1972, it is the oldest continuous event on the LPGA Tour. Beginning as the Portland Ladies Classic, it has been held at several clubs in the Portland area, including Portland Golf Club, Columbia Edgewater, Pumpkin Ridge, and Ghost Creek.
The event became a 72-par course in 2013 after being par 54 for most of its history. With three wins, Nancy Lopez has won the tournament the most, while Brooke Henderson, Suzann Pettersen, and Annike Sörenstam have won the competition twice.
Portland Marathon
The Portland Marathon takes place on the first Sunday of October in Portland and has been held in the city since 1972. It starts and ends at Tom McCall Waterfront Park. The Marathon is one of the longest-running marathons in the United States and features a men's and women's race.
The marathon follows Portland's most scenic views, featuring four bridge crossings and a route passing several of the city's Riverside Parkways. There is also a half-marathon race on the same day, with proceeds from the event helping local schools, charities, and non-profit organizations.
Grand Prix of Portland
The Grand Prix of Portland is an IndyCar Series race at the Portland International Railway. First held in 1984, it was traditionally part of the Portland Rose Festival in June. It returned to the IndyCar Series in 2018 and, as part of the transition, moved from its June slot to September on Labor Day weekend.
Michael Andretti has won the race most, with three wins. In 1986, he could have won his fourth had it not been for a loss in fuel pressure which allowed his father, Mario, to claim his second win. The margin between the two was 0.07 seconds, the record for the closest finish in IndyCar history.
Oregon Land-Based Sportsbooks
Tribes in Oregon have an exclusive right to provide casino gambling, along with any other type of gambling legalized by lawmakers. When the Oregon Lottery declared it could launch sports betting without any legislation, this paved the way for tribes to provide sports betting.
There are three retail sportsbooks in OR, with Spirit Mountain Casino operating in partnership with BetMGM. Local Native American tribes provide the markets, odds, and bonuses for the other two sportsbooks.
Retail sportsbooks allow you to bet on college sports, which aren't available with the Oregon Lottery-licensed DraftKings Sportsbook. In addition, retail sportsbooks offer you the chance to enjoy an atmosphere created by hundreds of other sports betting fans, bars and restaurants, and TV screens displaying the latest action. 
| Name | Location |
| --- | --- |
| Chinook Winds Casino | Chinook Winds Casino Resort |
| The Mill Casino | The Mill Casino |
| Spirit Mountain Casino | BetMGM |
Oregon Responsible Gambling
The Oregon Lottery offers gamblers a self-exclusion, allowing them to ban themselves temporarily or permanently from gambling. During this period, you will be unable to login into your sportsbook account and will receive no gambling promotional material. Once a self-exclusion period is over, you must apply for reinstatement.
In addition, anyone that signs up with DraftKings must set a deposit limit. The sportsbook also provides information about managing your bankroll and contact details for support organizations. There are also account tools like time limits and time outs you can use to control your gambling.