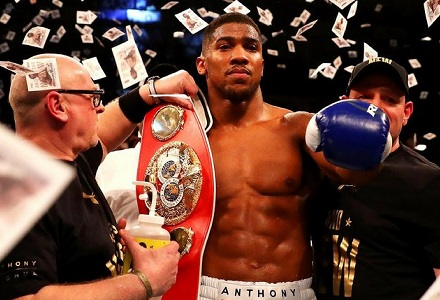 Find out where the money is going in the most popular markets for tonight's huge fight.
In the last 48 hours, Povetkin has actually received more bets, mounting to 44%. Despite this, he still remains very much the second favourite, currently best priced at 7-1 and no shorter than 6-1.
The Russian has had a total of 35 fights, winning 34 and losing 1. He has won 24 of his fights by KO, which might give Joshua something to think about.
Will the fight go the distance?
Despite the odds, 75% of all bets believe that the fight will go all the way. If you also believe this will happen, you can back it at 11-4, whilst the fight to be done and dusted before the end is just 1-3.
For those looking for the bragging rights to their friends and being more specific about how the fight will end, we have seen 60% of all bets placed on Joshua to win by KO, TKO or disqualification. However, there will be no smugness about the odds as they are just 4-11.
24% have backed the Russian to win by KO, TKO or disqualification at a very enticing 9-1, although some firms are as short as 7-1 with this particular market.
The most backed round and winner is Joshua to prevail in the 9th at 16-1, although some firms are as short as 10-1. Only 11% of all bets have been placed on this round, which shows how opinions are very split on who and when will get the job done.
Round 7 and 8 for Joshua to come out on top have also proven particular popular amongst punters, both best priced at 12-1.